My Encounter with the Xaverian Charism
Posted On November 2, 2021
Hilda Cecilia Blanco Arreola
The Xaverian Missionaries in Mexico run a Lay Xaverian Missionary Program and invite lay people to join us in our dedication to the church's mission. Hilda Cecilia Blanco Arreola shares with us her experience.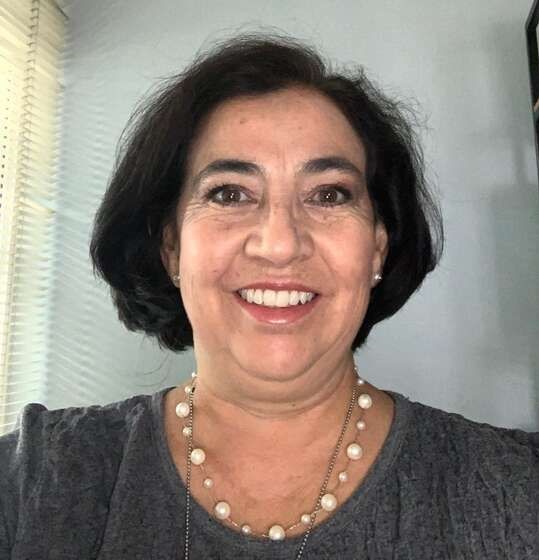 In life, we can have different ways of looking at ourselves. A gaze that pierces us can reveal to us the infinite love of God through Christ.
When I began visiting the seminary of the Xaverian missionaries as a child, I never imagined what I would find there. We started in the youth group in 1984, and there was something about that way of living the gospel that caught my attention. The joy of service and the family spirit helped me feel at home.
Both in the Mass and the meetings on Saturdays with the Xaverian Missionaries, it was a living faith that walked those corridors and those evenings. Every activity, in every prayer, in the songs and the celebrations, that faith was shared and bore fruit. It spread, and we all found it inspiring.
Over the years, we continued to attend Mass. Our children continued to visit the missionaries and when they were old enough to start catechesis, and we did not doubt that they could be formed in the faith with the Xaverian Missionaries. They would see their faith strengthened.
Participating as parents in catechesis, we were invited to be part of the group of catechists. We had been catechists in high school, and it is an apostolate that we always liked, so we agreed. In 2001 we began this great adventure of catechesis for children in the group of preparation for First Communion. It was a very organized group, the themes, materials, dynamics and the way of giving the classes, little by little we were learning from people with a lot of experience m Margarita Arenas, Norma Luna, Father Rosti, who worked with enthusiasm and dedication in this great work. I must admit that they had a lot of patience in the beginning, which helped us a lot.
Throughout all these years, we met Xaverian missionaries committed to the formation of both seminarians who studied philosophy and the children who attended catechesis on Saturdays, many of them very creative and enthusiastic, constantly renewing the courses and presenting new dynamics to give life to the formation.
I fondly remember Father Chuy's reflections, Father Samuel's dynamics, Father Mario's retreats and prayers, Father Nacho's reconciliation preparation camps, and many other memories throughout this journey as catechists. Our meetings of prayer and reflection in the chapel, discussions, and during the retreats brought us closer and closer to this family that is already our Xaverian family. There was no lack of difficulties, but the dialogue and fraternity continued to be part of this family.
God's ways are unique and full of surprises. In 2010, after having gone on a mission trip, my youngest son Ignacio fell ill with fulminant hepatitis. Everything was swift, and the doctors did not know what to d. His body did not respond, and the liver did not function well. My first thought was to send a message to Father Samuel Godinez, and he replied that they would have carried my son in their prayers. That was clear to me; we had to seek God, pray, and ask. And seeing a picture of the Virgin of Guadalupe and the crucifix that was on the side, I thought: "Mother, you suffered the same for your son when you saw him wounded and dying. I ask you to give me your strength at the foot of that cross. Accompany me and teach me Mary to say yes to God," then seeing the crucifix I found much comfort.
The next day Nacho, my son, began to improve. The doctors could not explain why he was improving. It was a case that they published in a medical journal. I have always thought that there are miracles in life that allow us to give glory to God through the intercession of the saints, in this case, St. Guido Maria Conforti. Beyond the miracle of health, there is the miracle of solidarity and the spirit of family.
I continued my faith journey with the Xaverians. On one occasion and by chance of fate, we were invited by Father Javier Pegueros to collaborate with a group of laypeople to start working on the regulations of the Xaverian laity, which allowed us to know the different houses and communities of Xaverians in Mexico, as well as allowing us to participate and organize talks on how we could be a single-family for the world. We also deepened our awareness of the Founder, St. Guido María Conforti.
Thus we continue in this journey as a Xaverian family. In 2013, when we were preparing the meetings of the laity, it happened that in a medical check-up, I was diagnosed with breast cancer. The word cancer is a word that at the time sounded like death to me. However, in those moments of confusion, when the eyes are clouded by uncertainty and anxiety, I wondered why me? Why me? What have I done, God? But again, in that journey, remembering St. Guido Maria Conforti, seeing the crucifix, the wounds, the mistreatment of Him, the Son of God, who came to give his life for us, I thought: why not? Why not me?
In my illness, one of the most revealing treasures of the Father's love for me was charity, first an inner charity towards what happened to me, and not to feel victimized but free to accept what life gave me, and live it fully. Charity towards my family and friends, who shared my pain, and in doing so filled me with so much hope.
For more information about the Xaverian Missionaries in Mexico