Believers and Non-Believers, We Are All Brothers and Sisters
Posted On February 3, 2016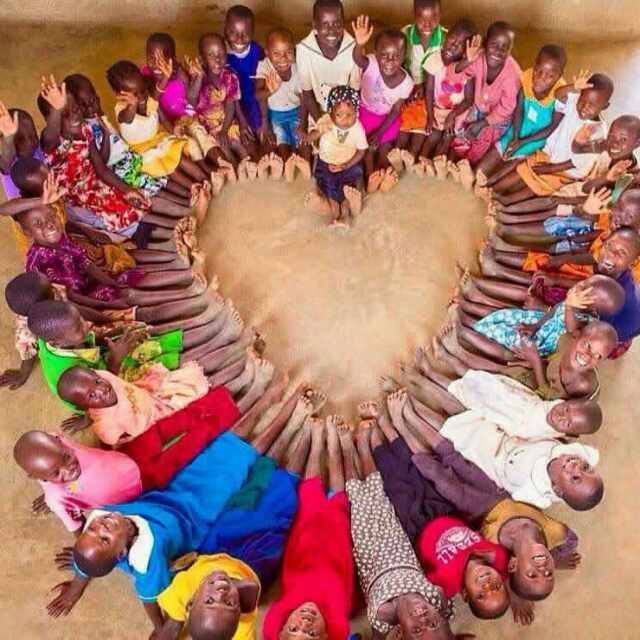 Fr. Carl Chudy, SX
In these days several important international events are converging together with a common thread of wisdom for our hyper-differentiated world we live in, where the more diverse we become, the more divided we become.
Three Roads, One Path
Recently, at the end of the
International Eucharist Congress
Pope Francis provided a video message
for the members of that illustrious gathering. Pope Francis urged Catholics in Asia to commit to "respectful dialogue" with followers of other religions. "This prophetic witness most often takes place, as we know, through the dialogue of life," Pope Francis told more than 1 million people, including some 12,500 delegates from 73 countries, who attended the week-long international gathering. Through the "testimony of lives transformed by God's love," Catholics best proclaim the promise of "reconciliation, justice and unity for the human family," he said. "We are called to bring the bond of God's merciful love to the whole humanity," said Pope Francis, adding that every Catholic is called to bring the good news of Christ's "redemptive love to a world in such need of reconciliation, justice and peace."
February 2 also marked the end of the
Year of Consecrated Life
, where the Church focused this past year on the urgency of religious, or consecrated life in the world today as an important way the Lord answers the deep, ardent longings of humanity through the myriad of religious charisms. Pope Francis on called on consecrated men and women to make courageous and prophetic choices, to not be afraid of getting their hands dirty and of walking the geographical and existential peripheries of humanity today. In this we can see the beginning of consecrated life. Consecrated men and women are called first and foremost to be men and women of encounter.  Those who really meet Jesus cannot stay the same as before. He is the novelty that makes all things new. He who lives this meeting becomes a witness and makes the meeting possible for others; he also becomes a promoter of the culture of encounter, avoiding a self-referential attitude that causes one to remain closed within oneself.
These two events recently underlines a consistent concern of Pope Francis. In a 2004 interview he asserts: "We're all brothers and sisters. Believers, non-believers or whether belonging to this or that religious confession, Jews, Muslims… we're all brothers and sisters! Human beings are at the center of history and this for me is really important: humans are at the center (of society). In this moment of history, humans have been pushed away from the center, they have slid towards the margins and at the center — at least right now — there's power, money and we must work on behalf of human beings, for men and women who are the image of God."
Finally, the first week of February of each year since 2010 marks
Interfaith Harmony Week
. The World Interfaith Harmony Week is based on the pioneering work of
The Common Word initiative
. This initiative, which started in 2007, called for Muslim and Christian leaders to engage in a dialogue based on two common fundamental religious Commandments; Love of God, and Love of the Neighbor, without nevertheless compromising any of their own religious tenets. The Two commandments are at the heart of the three Monotheistic religions and therefore provide the most solid theological ground possible. It is also at the heart of the conviction of our secular brothers and sisters.
The Lenten Invitation
Forgiveness, mercy and compassion first offered to us through the death and resurrection of Jesus Christ is not the end game, but a doorway by which it is up to us to open and pass through. Forgiveness leads us to restoration and a healing of the fragmentation of our hearts, our families, our communities, and the world around us. Forgiveness mends, and bonds our disarray. Forgiveness leads us to the courage to change our thoughts and actions of division to communion.
Lent can be an opportunity to profoundly enter into the dialogue of life that God initiated with us and that we in turn engage with others. Crossing lines of faith and non-faith,  culture, and creed is not about compromising our own faith, but engaging in a larger dialogue where our faith is a significant voice that must learn and share with others. Muslim, Christian, Jew, Hindu, Atheist, Humanist, and all the labels we bear that do more to divide than unite are all voices that belong together. The healing of divisions through the mercy of Christ is about understanding profoundly that our solidarity with all of humanity is forged through the blood of the cross; it is a "marriage" made in heaven.
We thus invite you to consider how you can engage with others of faith and non-faith in your communities and online. Here is one suggestion.
Interfaith Youth Core
 is helping us to do this through the power of social media.
 Ideas matter. Ideas really, really matter. The problem is that some ideas are harmful. Recently, it feels like the voices of religious intolerance are everywhere in our politics and media. The story they're telling is one of discord and division. It's a story of a 21st century where suspicion and hostility is the norm. That's the story right now. It sucks and it's time to change it.
Here's what you can do:
One interaction has the power to change a life, an opinion, or a worldview. Share a personal story about how an interaction with someone of a different religious or philosophical background changed your life, thinking, or action in a positive way.
The world has problems and interfaith can be a solution. Share your examples of how different traditions can work together to solve our most urgent problems.
No matter where you are, we promise that someone near you doesn't feel like they can be their whole self because of their religious identity. Stand with them and share your message of support.
The voices of intolerance might be loud right now, but messages of positive change have real power to inspire others towards solutions. That's a big deal. We're asking you to get involved. You (yeah, YOU) have the power to stand against intolerance. You can help #ChangeTheStory.