Global Mission Resources for Parishes
Global Mission Resources for Parishes
"At a time of dramatic global changes and challenges,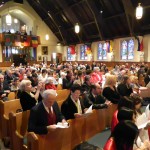 Catholics in the United States face special responsibilities and opportunities. We are members of a universal Church that transcends national boundaries and calls us to live in solidarity and justice with the peoples of the world. We are also citizens of a powerful democracy with enormous influence beyond our borders. As Catholics and Americans, we are uniquely called to global solidarity."
 Called To Global Solidarity International Challenges For U.S. Parishes, United States Catholic Conference November 12, 1997
---
2018 Lenten Resources
A Journey of Healing and Reconciliation Through Restorative Justice
---
A Cry from #Charlottesville: To Bind the Wounds our Nation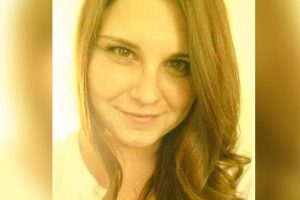 The violence that killed Heather Heyer, injuring many more, erupted out of the wounds of racism and xenophobia that stretches across our country. As white nationalists gathered at the University of Virginia, we are given yet another sign of what we must do. As the body of Christ, WE ARE the balm that heals the divides between fellow citizens of different races, cultures, creeds, and  different worldview points. The Church honors the gift of our pluralism and diversity that comes from the loving hands of the Creator.
In the fall of 2016, The United States Catholic Bishops organized a task force to assist Catholic communities and others in our gospel view of the divisions today and resources that may help parishes, families, individuals, and organizations to begin the healing where it always begins, at home. We teach our children, promote in our social media, have sustained conversations about how we bridge the divides of race, culture, and religion in our homes and schools. Here are some places to start:
---
Anniversary of Martin Luther King, Jr.'s Letter from a Birmingham Jail
This prayer service By Sister Diana Ortiz OSU includes excerpts from Dr. King's famous "Letter from a Birmingham Jail" and includes reflection questions after each reading. Prayer Service- Martin Luther King Jr.-Letter from Birmingham City Jail
Copyright © 2017, Education for Justice, a project of Center of Concern.
---
 

US Commission on International Religious Freedom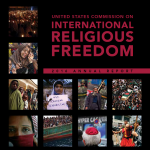 USCIRF
is an independent, bipartisan U.S. federal government commission, the first of its kind in the world, that monitors the universal right to freedom of religion or belief abroad.
Inherent in religious freedom is the right to think as we please, believe or not believe as our conscience leads, and live out our beliefs openly, peacefully, and without fear. Read their annual report
here.
---
 Resources for Laudato Si: On Care for Our Common Home
Pontifical Council for Inter-religious Dialogue
World Missions Committee of the USCCB and the Holy See
National Propagation of the Faith Office
Catholic Mission Association
Catholic Volunteer Network