---
---
Fatima Days: Honoring Mary through the Cultures of the World
13th of each month May through October at 6:30 PM – 9 PM
Our Lady of Fatima Shrine
101 Summer St, Holliston, Massachusetts 01746
In June we will be focusing on the appearance of Mary at San Nicolas, Argentina.
---
Common
Ground Meetups in Wayne, NJ  and Framingham, MA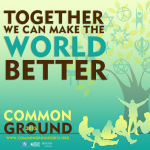 Conversations Among Humanists, Atheists and Religious Believers is a joint program of the Xaverian Missionaries of the USA and United Kingdom which seeks dialogue among atheists and religious believers.  How can religious people, atheists and humanists find ways to bring good into the world together?
Our NJ meetings take place 

on the last Sunday of the month at 3:00 PM at the 

Provincial House, 12 Helene Court, Wayne, NJ  JOIN US
 

Our Massachusetts meetings are usually on the last Sunday of the Month at 

4:30 PM at Edwards Church UCC, 39 Edwards Street, Framingham, MA. JOIN US
---