ADVENT: A WELCOMING SEASON OF GRACE
Fr. Mark Marangone, SX
---
Advent Resources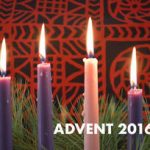 Education for Justice's 2016 Advent Reflections, written by Creative Voice Fr. Luis A. Vera, O.S.A. highlights the theme of "Creating the Common Good."
Our focus on the Common Good is the herald of Christ's coming to bring the Kingdom of God through the power of our faith in Him.
---
Dialogue Institute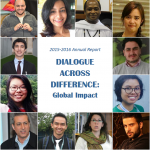 The Dialogue Institute engages religious, civic, and academic leaders in practicing the skills of respectful dialogue and critical thinking, building and sustaining transformative relationships across lines of religion and culture. It provides resources and creates networks for intra- and interreligious scholarship and action that value difference and foster human dignity. Discover more on our Interfaith Dialogue page.
---
Murder in Burundi: The Man Who Knew Too Much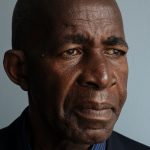 On a Sunday afternoon in early September 2014, Sister Bernadetta Boggian drove into the compound of the Catholic convent where she lived in Bujumbura, the capital of Burundi, and called out to her fellow nuns. There was no sign of the other elderly sisters who lived in the convent, so Sister Bernadetta went to find Father Mario Pulcini, the head of the mission, to ask if he had seen them. He tried phoning them, but there was no reply. So they walked across the shady compound to the nuns' quarters, where they found the curtains drawn.[MORE]
---
We Invite You to a Blog Dialogue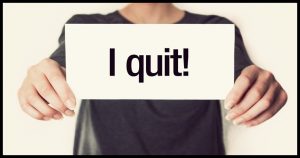 We are beginning a blog series on the exodus of young people from the Catholic Church, and from religion and religious institutes. What we call the "Catholic bleed" is a reality we need to pay attention to and to learn from. Our first installment, The Catholic Bleed & Community Outside the Church, is a reflection on how many young people are seeking community outside religious institutions and what that means for the Church. Take a look and share your take on things. We look forward to hearing from you.
---
 Our Mission & Vision
Inspired by St. Guido Conforti and St. Francis Xavier, we, Xaverian Missionaries, serve to keep the local Church aware of, engaged with and connected to the missionary mandate of the universal Church, principally by witnessing Jesus to those who have yet to know Him.
We strive to inspire a new generation to the challenges this mission offers us today in a diverse and pluralistic world:
Intercultural and interfaith dialogue;
Advocacy for and solidarity with the poor;
Sharing the legacy of our founder, St. Guido Conforti;
Telling the stories and witness of our missionaries in the variety of ministries and countries where we serve.
---