Sharing Christ Across Faiths and Cultures
Sharing Christ Across Faiths and Cultures
Continuing the Celebration of Our Catholic Schools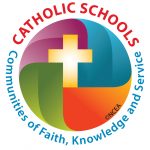 The Xaverian Missionaries would like to underline the importance of teaching the global, faith commitment of all Catholics by highlighting fundamental, important resources for our schools and for Catholic families. Share with us your questions and practical ways we can help strengthen the Catholic global mission of the United States.
---
Latest Xaverian Mission Newsletter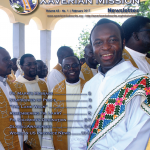 Travel the world with the Xaverian Missionaries. Learn about "Symphonies of Peace" in Japan and miracles of healing in Bangladesh. Read the loving tribute to Fr. Larry Crosara SX and about the ordination of the first Sierra Leone-born Xaverian Missionary. Discover Global Awareness and catch up on the latest world and USA Province news. [Read it here]
---
From our Blog: A Song in the Desert
Recently, a friend messaged me in Facebook, venting she later shared with me, her frustrations about the present mood of the country, with the large numbers of people expressing their difficulties with the direction of the new US Administration. She says, "All this hate, judgmental name calling and anger of the Americans make me so disappointed and tired. Can they just calm down for a minute and give this man a chance." I get her dissatisfaction. She feels…[MORE]
---
Newest Feature of our Website

: The Life and Legacy of St. Guido Conforti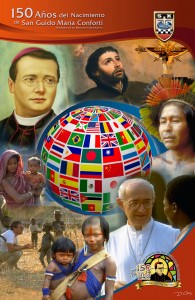 We are providing new access to the life and legacy of one of the newest missionary saints of the Church, St. Guido Conforti. Founder of the Xaverian Missionaries for China, and eventually beyond, St. Guido was a bishop whose heart was larger than any diocese, a legacy for any diocese whose hearts are wide enough to encompass the whole world.
Take a look at his life at Life of the Founder.
Check it out at this humble saint's moral compass and foresight at the Legacy of the Founder.
Included is the entire video of the canonization of St. Guido by Pope Benedict XVI at Celebrating with the Church. Bring plenty of popcorn.
In our E-Prayer Space we bring you the opportunity to share your prayers and concerns for loved ones and the entire globe and to leave them online for others. Let's share our prayers
---
Our Mission & Vision
Inspired by St. Guido Conforti and St. Francis Xavier, we, Xaverian Missionaries, serve to keep the local Church aware of, engaged with and connected to the missionary mandate of the universal Church, principally by witnessing Jesus to those who have yet to know Him.
We strive to inspire a new generation to the challenges this mission offers us today in a diverse and pluralistic world:
Intercultural and interfaith dialogue;
Advocacy for and solidarity with the poor;
Sharing the legacy of our founder, St. Guido Conforti;
Telling the stories and witness of our missionaries in the variety of ministries and countries where we serve.
---