Sudden Death of a Great Missionary
In a train derailment in Cameroon, Africa, Fr. Carlo Girola, along with 69 other people were killed in a tragic accident. Fr. Girola was one of the first Xaverian Missionaries to establish our presence in Cameroon more than 30 years ago. More recently, he served on the General Direction in Rome from 2007 to 2013. We are shocked and horrified at the tragic loss of a great missionary so suddenly. We also want to keep in mind all those who have died in this terrible accident and the more than 600 injured. Please pray for Fr. Carlo, his family, and the entire Xaverian Family.
The Road Not Taken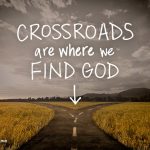 Fr. Tony Lalli shares with us:
The American Poet, Robert Frost, has long been a favorite of mine. In his well-known poem, "The Road Not Taken", he beautifully reminds us of the necessity to make choices in life:
Two roads diverged in a wood, and I /I took the one less traveled by,/And that has made all the difference.
Today's lesson from the Gospel according to Luke confirms that message and contains words of warning to people who were not taking advantage of their opportunities. Jesus was the messenger sent from God to proclaim the coming Kingdom of God. [MORE]
---
Why This Matters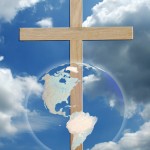 Every day, we witness the effects of the changing climate on poor and vulnerable people around the world. Farmers we serve are losing their crops due to erratic rainfall or warm temperatures. Families we serve are struggling to keep their homes as the water around them rises.
---
Global Mission Resources for Schools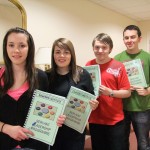 Catholic schools are soon in session and we have some handy resources as we help prepare Catholic young people for a global view of faith. The Church in the United States must do her part in fulfilling God's plan to reach the ends of the earth with Christ's love. It is vitally important that those who are involved in the teaching ministry of the Church spread the Word. The Holy Spirit has given to those responsible for the formation of the disciples of this age a special grace to enlighten the minds of others. It is our hope that these minds will join more enthusiastically in our mission to the nations. <MORE>
---
Our Mission & Vision
Inspired by St. Guido Conforti and St. Francis Xavier, we, Xaverian Missionaries, serve to keep the local Church aware of, engaged with and connected to the missionary mandate of the universal Church, principally by witnessing Jesus to those who have yet to know Him.
We strive to inspire a new generation to the challenges this mission offers us today in a diverse and pluralistic world:
Intercultural and interfaith dialogue;
Advocacy for and solidarity with the poor;
Sharing the legacy of our founder, St. Guido Conforti;
Telling the stories and witness of our missionaries in the variety of ministries and countries where we serve.
---