UPCOMING EVENTS

---
 From our Mission Blog
Pope Francis' Message for World Day of Peace
At the beginning of this New Year, I offer heartfelt wishes of peace to the world's peoples and nations, to heads of state and government, and to religious, civic and community leaders. I wish peace to every man, woman and child, and I pray that the image and likeness of God in each person will enable us to acknowledge one another as sacred gifts endowed with immense dignity. Especially in situations of conflict, let us respect this, our "deepest dignity", and make active nonviolence our way of life. [MORE]
---
Newest Feature of our Website: The Life and Legacy of St. Guido Conforti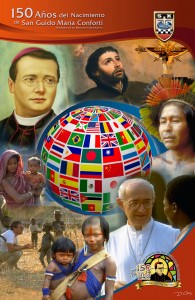 We are providing new access to the life and legacy of one of the newest missionary saints of the Church, St. Guido Conforti. Founder of the Xaverian Missionaries for China, and eventually beyond, St. Guido was a bishop whose heart was larger than any diocese, a legacy for any diocese whose hearts are wide enough to encompass the whole world.
A Journey in Interfaith Dialogue: God Between the Lines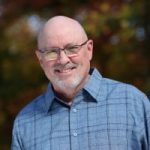 Fr. Carl Chudy reflects on his missionary journey that is leading him to strengthen even further the interfaith dialogue of the Church and to help parishes and dioceses both understand and participate in this important evangelical commitment. He begins: "In reaching out to others whose faith we do not share, we are inevitably "pushed back" to our own faith to re- define our religious identity in this new interfaith relationship, and to search within our own tradition the signs of openness and mercy. It has lead me to a personal transformation, a renewed understanding what it means, for example, to be a Catholic Christian in a diverse and pluralistic world. It is truly a work in progress." READ MORE
---
  Our Mission & Vision
Inspired by St. Guido Conforti and St. Francis Xavier, we, Xaverian Missionaries, serve to keep the local Church aware of, engaged with and connected to the missionary mandate of the universal Church, principally by witnessing Jesus to those who have yet to know Him.
We strive to inspire a new generation to the challenges this mission offers us today in a diverse and pluralistic world:
Intercultural and interfaith dialogue;
Advocacy for and solidarity with the poor;
Sharing the legacy of our founder, St. Guido Conforti;
Telling the stories and witness of our missionaries in the variety of ministries and countries where we serve.
---