Sharing Christ Across Faiths and Cultures
Sharing Christ Across Faiths and Cultures
Message from Fr. Mark
Read the September 2018 message from the Provincial Superior here.
---

---
Who Is My Neighbor in a Climate-Threatened World
Catholic Climate Covenant presents us with some wonderful resources. Every October 4th, the Feast of St. Francis (FOSF) celebrates the saint who saw all created beings as his brother or sister. Inspired by this example, Catholic Climate Covenant produces a free 90-minute catechetical program to help parishes, schools, and faith communities explore how they can better care for creation and the poor.
Register below to gain access to the Feast of St. Francis resources.
---
Mission Blog Update: Re-imagining Interfaith Action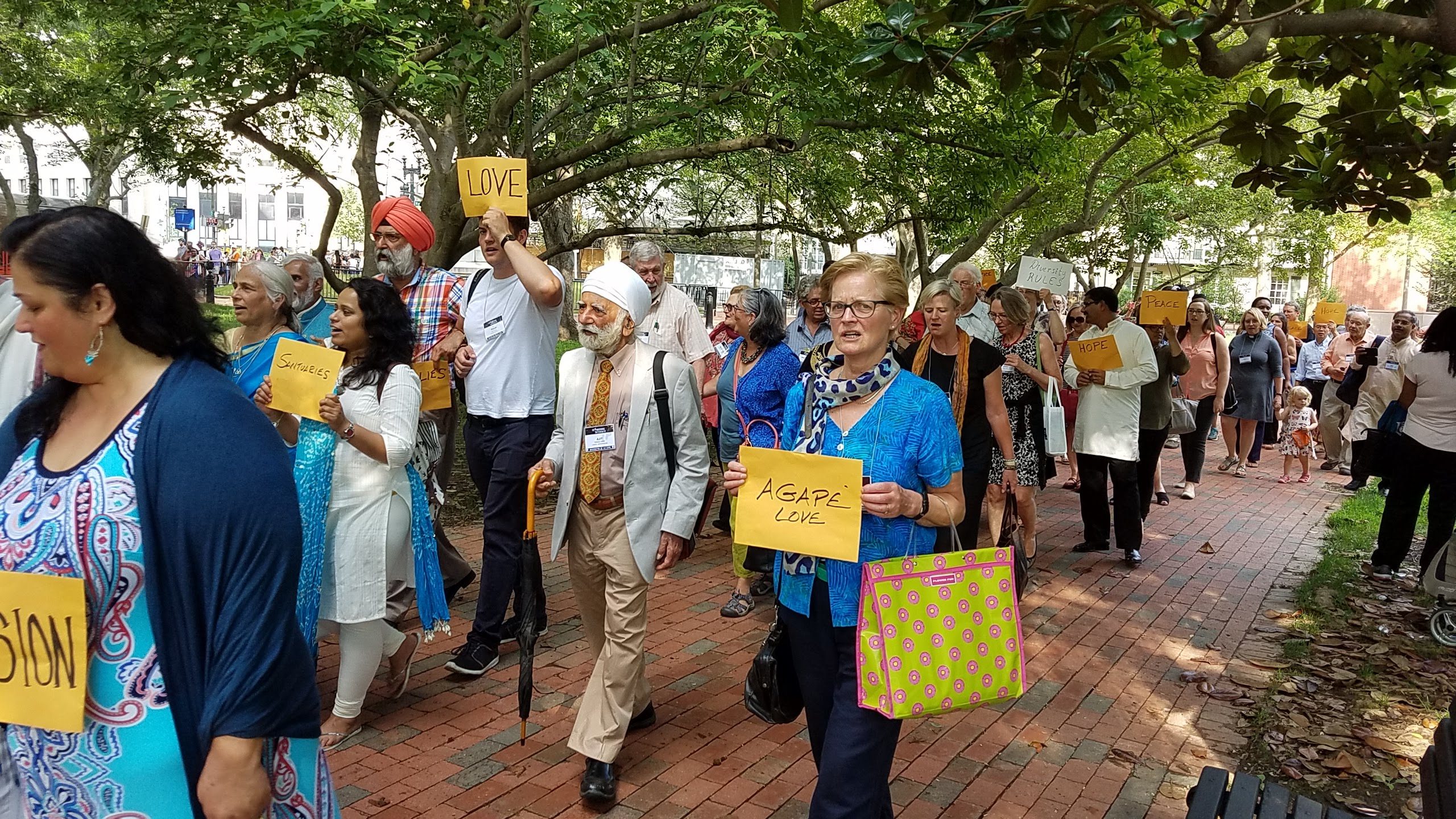 On a steamy afternoon in our nation's capital an unlikely group of people gathered at the Marvin Center of George Washington University from far flung places like Japan, a number of countries of Europe, Africa, Latin America. Lay Buddhists, Christians of various denominations, secular humanists, Muslims, Sikhs, Hindus, Jews from Israel and others came together to "re-imagine" the healing power of interfaith dialogue in a world wreathing from moral, cultural, and religious divides. We were 22 faith traditions coming together.
---
The Xaverian Mission Newsletter August 2018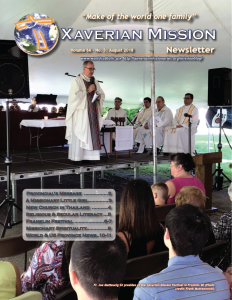 The latest issue of the Xaverian Mission Newsletter is at the printer and soon will be mailed to our subscribers.  For more than 60 years the XMN has been an invitation to you to see a world larger than ourselves, marveling at all of the diverse cultural expressions of our same Catholic faith, through the work of our missionaries in twenty-one countries. We invite you to read the stories of Catholic faith in this issue in the DRC and Thailand and outreach to secular culture in the US. Enjoy the Mission Festival in WI and learn about the mission spirituality of St. Gudi Conforti and more.
---
See our Mission Festival in Wisconsin 2018