Sharing Christ Across Faiths and Cultures
Sharing Christ Across Faiths and Cultures
World Mission Sunday 2018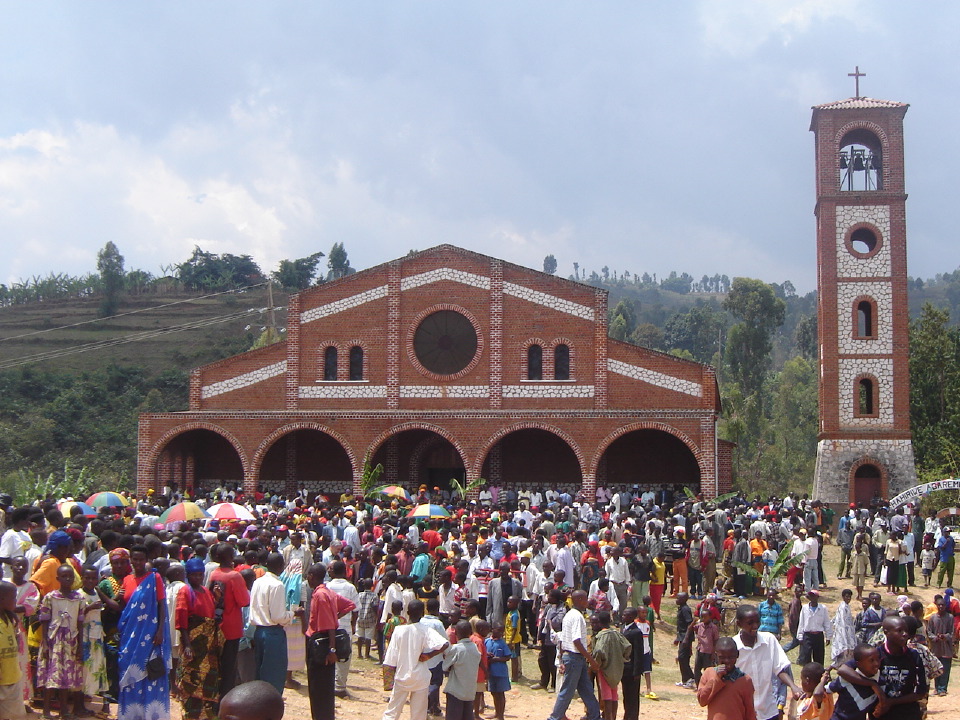 World Mission Sunday, our annual worldwide Eucharistic celebration for the Missions and missionaries of the world, will be on October 21. This collection on the next-to-last Sunday in October is a unique, global effort for the entire Church to provide for the building up of over one thousand local churches in Asia and Africa, the Pacific Islands, and parts of Latin America and Europe. Through the work of these churches, and their witness to Christ, the poor receive practical help and experience God's love and mercy, His hope and peace.
---
Interfaith Dialogue Gathering at Fatima Shrine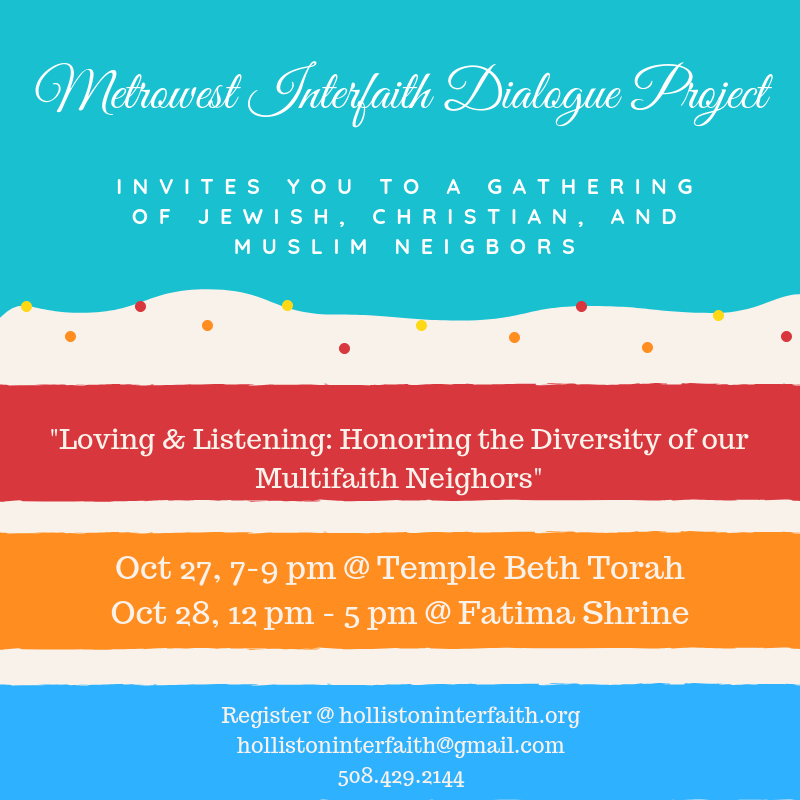 Register at hollistoninterfaith.org/registration.html or email at hollistoninterfaith@gmail.com
---
Mission Blog: 
OSCAR ROMERO: 'STARTING FROM THE WORLD OF THE POOR'
On 14 October, 2018 Pope Francis will declare Archbishop Oscar Romero a saint, along with Pope Paul VI and several other beati. Martin Maier SJ, who has a longstanding connection with El Salvador, traces Romero's personal transformation up to the moment of his martyr's death in the middle of a sermon. It has been a beatification and canonization process dogged with obstacles and delays. In El Salvador, the vast majority of the population began venerating Archbishop Oscar Romero as a saint a long time ago. The impact of his murder during the celebration of Mass on 24 March 1980 was still fresh when the Brazilian Bishop Pedro Casaldáliga wrote his famous poem, 'San Romero de América…
---
The Xaverian Mission Newsletter August 2018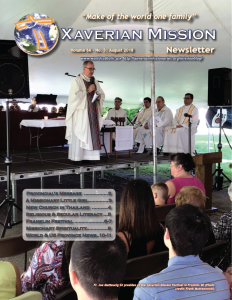 The latest issue of the Xaverian Mission Newsletter is at the printer and soon will be mailed to our subscribers.  For more than 60 years the Xaverian Mission Newsletter has been an invitation to you to see a world larger than ourselves, marveling at all of the diverse cultural expressions of our same Catholic faith, through the work of our missionaries in twenty-one countries. We invite you to read the stories of Catholic faith in this issue in the DRC and Thailand and outreach to secular culture in the US. Enjoy the Mission Festival in WI and learn about the mission spirituality of St. Gudi Conforti and more.
---
See our Mission Festival in Wisconsin 2018