Sharing Christ Across Faiths and Cultures
Sharing Christ Across Faiths and Cultures
We Want to Hear Your Story: Those Who Left Religion Behind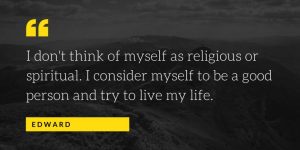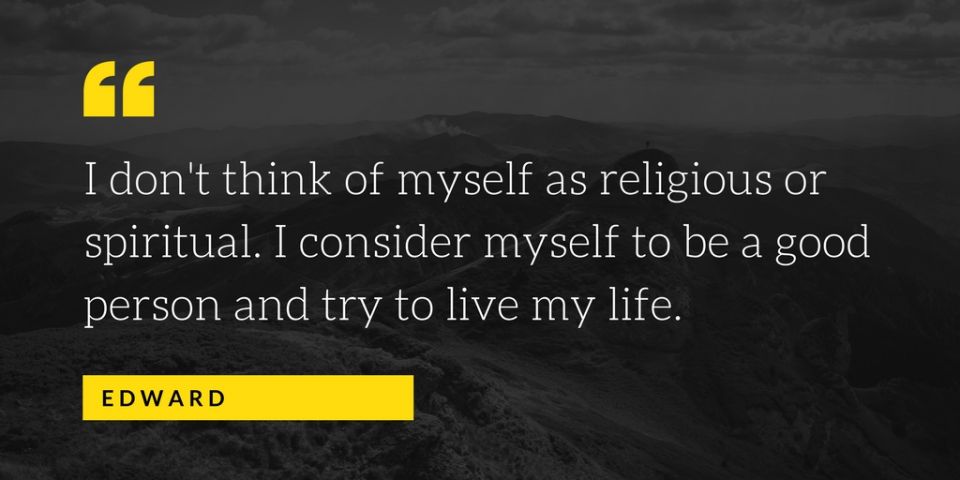 We invite you to share your story about why you struggle with being Catholic, or why you no longer identify as being Catholic. As missionaries our sights are continually on the borders of the Church and beyond. About 26% of all adults in the US are unaffiliated with any religious institution. That number for the Catholic Church continues to grow.
As part of a national study on Catholic disaffiliation in America, St. Mary's Press' study, GOING, GOING, GONE: Catholic Disaffiliation in America, interviews many young people. It may be disturbing, even disruptive. As a narrative-based study it reveals young people telling their stories of why they left the church in their own words, uncensored and unfiltered.
We want to continue the conversation. If you would like to share your story of departure from the church, or from religion, we want to hear from you. You can Email Fr. Carl Chudy, or go directly to the website where you can share your story HERE with starter questions if you need help.
---
Mission Blog Update: African Traditional Beliefs and Christian Faith
Sharing Christ across cultural and national boundaries, as missionaries do, impels us to engage with the traditional religiosity of those to whom we are sent. Out of great respect for a faith already present, we seek to find the signs of Christ already present in our non-Christian brothers and sisters, openness to dialogue and learning. Xaverian Missionary, Fr. Minani,writes about this in his work in Sierra Leone, West Africa. [MORE]
---
See our Mission Festival in Wisconsin 2018
---
Religious and Secular Literacy: Dialogue in a Liberal Democracy
The Latest Blogpost of Fr. Carl Chudy for Secular Spectrum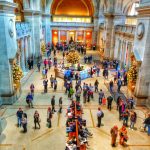 In May of 2018, the Council on Foreign Relations organized a workshop on "Religious Literacy in Global Affairs," as part of their Religion and Foreign Policy Workshop. The CFR Religion and Foreign Policy program serves as a resource for the faith community, bringing together congregational and lay leaders, religion scholars, and representatives of faith-based organizations for conversations on issues at the intersection of religion and global affairs. I daresay, it is an useful resource for nonreligious people as well. I was fortunate to take part and the subject and I wanted to share are some insights from their conversation which has something to say to both secular and religious people. [MORE]
---
The Xaverian Mission Newsletter May 2018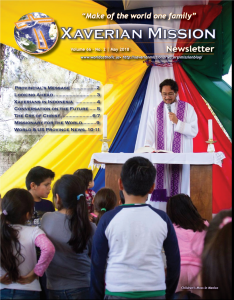 The latest printed issue of the Xaverian Mission Newsletter is now out ready to be mailed to our subscribers.  For more than 60 years the XMN is an invitation to you to see a world larger than ourselves, marveling at all of diverse cultural expressions of our same Catholic faith, through the work of our missionaries in twenty one countries. We invite you to read through the stories of Catholic faith in this issue through the lens of Indonesia, the departure of Catholics from the Church in the US, embracing our immigrants, and more.[READ IT HERE]
---
---