Sharing Christ Across Faiths and Cultures
Sharing Christ Across Faiths and Cultures
Open Wide our Hearts: Bishops Pastoral Letter on Racism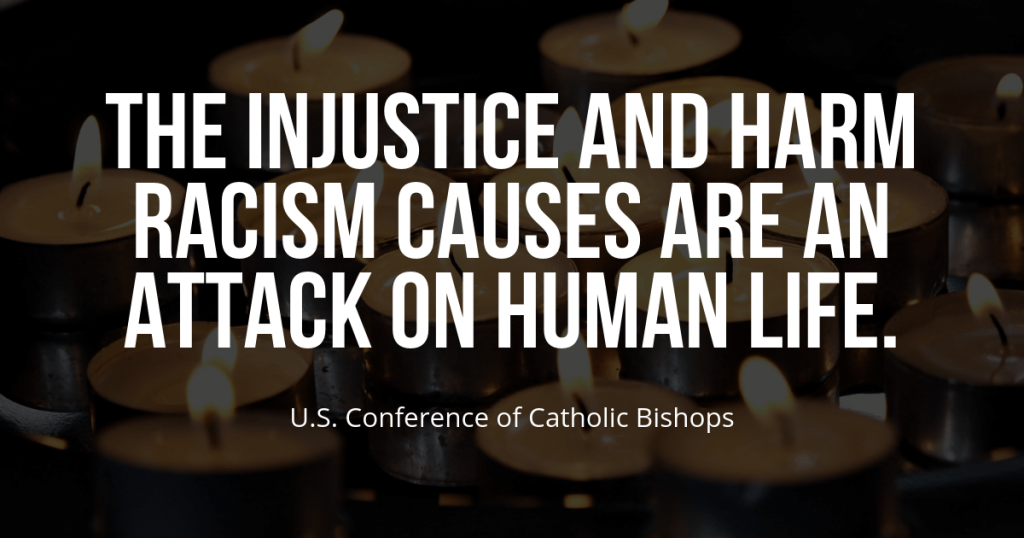 "The entire body of bishops felt the need to address the topic of racism, once again, after witnessing the deterioration of the public discourse, and episodes of violence and animosity with racial and xenophobic overtones, that have re-emerged in American society in the last few years. Pastoral letters from the full body of bishops are rare, few and far between. But at key moments in history, the bishops have come together for important pronouncements, paying attention to a particular issue and with the intention of offering a Christian response, full of hope, to the problems of our time. This is such a time."
---
Dedication of the Fatima Shrine Butterfly Garden
On November 10 we dedicated the newly installed Butterfly Garden at Our Lady of Fatima Shrine. It is dedicated to local families and those who have died in the opioid crisis. It is partially completed, but we have 42 names of those who have died to add, along with others.
---
The Feast of St. Guido Conforti: "Make of the World One Family"

On November 5, 2018, the Church celebrates the feast day of St. Guido Conforti, founder of the Xaverian Missionaries in 1895. St. Guido, whose heart transcended the boundaries of the dioceses where he presided as Bishop, invites us all to open our hearts to the stranger, the immigrant, those who faith and culture differ from ourselves. His oft quoted motto is: "Make of the World One Family." Explore his life and spiritual wisdom in the following links:
---
Interfaith Dialogue Conference Followup
Our interfaith dialogue conference, Loving and Listening: Honoring the Diversity of our Multifaith Neighbors took place October 27-28 at Temple Beth Torah and Our Lady of Fatima Shrine in Holliston. It was an enormous success and we would like to share with you some pictures of the event. You can download the wrap up report here.
Check out our conference website and the Building Bridges Blog.
---
The Xaverian Mission Newsletter August 2018