Sharing Christ Across Faiths and Cultures
Sharing Christ Across Faiths and Cultures
---
The Feast Day of Global Connect of the Church: St. Guido Maria Conforti
The Xaverian Missionaries worldwide and all our friends and supporters will be focusing our attention in these weeks on one man, whose faith and extraordinary insight and compassion led him to establish the Xaverian Missionaries, exclusively dedicated to the global mission of the Catholic Church.
For more than one hundred and twenty-five years, the Xaverian Missionaries evolved from a singular mission in China, to more than 21 different countries globally, whose priests, brothers, and sisters represent three continents in the world.
In proximity to World Mission Sunday on October 24, the feast day of St. Conforti is November 5th for the entire church. We pray through is intercession for peace, connection, and encounter in our divided world, seeking to cross boundaries of faith and culture in bridges of the love of Christ, who impels us all.
Join us at Our Lady of Fatima Shrine in Holliston Massachusetts and in our communities of Wayne, New Jersey, and Franklin, Wisconsin in the celebration of the life and legacy of mission that St. Conforti leaves us all.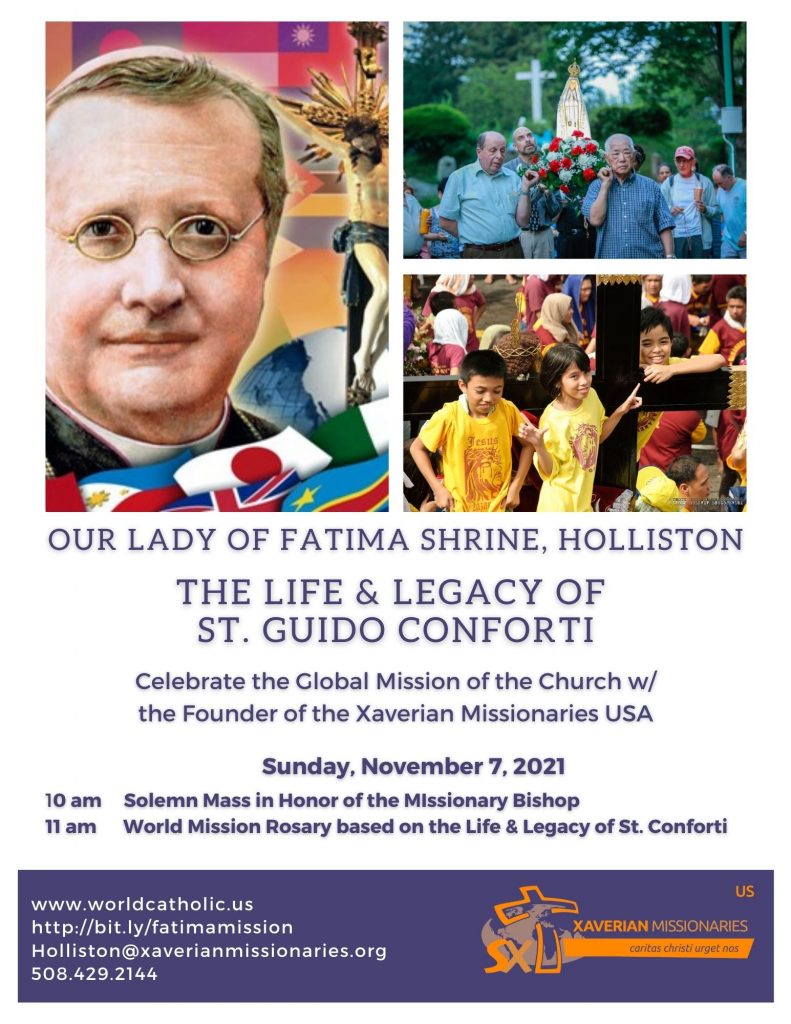 Resources to Deepen our Global Catholic Embrace
---
Co-Sponsored by the Xaverian Missionaries USA & The Metrowest Interfaith Dialogue Project
---
Mission Blog: God in Everything
Today is a period and a society in which the Church, Christianity, and religion in general, seem to be reaching the end. Our epoch has been defined as a truly 'cultural night', a night foreshadowed by the terrible proclamation that God is dead. Completely bucking this general trend, Conforti's Testament Letter proposes "to see God, seek God, love God in all things."
At a time when ideologies and nationalisms were on the rise – but even today they keep drawing followers and remain a temptation despite their failures –Conforti proposed a universal project that, once again, bucked the trends: he viewed the possibility of a world forming one single-family embracing all humanity…
---
XVI Provincial Chapter of Xaverian Missionaries USA

The Xaverian Missionaries USA celebrated the XVI Provincial Chapter in Duxbury, Massachusetts. It was an opportunity for our missionaries throughout the United States to come together, look back on the last five years of our work together and to peer into the future for the next four years with hope and enthusiasm despite the ravages of Covid-19.
As we gathered, we remembered all our men worldwide who succumbed to the pandemic, in particular Fr. Aniello Salicone who died of Covid-19.
We also looked at all that had been accomplished in the last five years both in and out of lockdown. We are grateful for the care and support we provide for each other as the Delta variant continues, friends and benefactors who so lovingly were with us through it all, and how the Lord of hosts holds us all in infinite hands.
Looking forward, we formulated some plans for the 75th anniversary of the United States Province of the Xaverian Missionaries which began at Our Lady of Fatima Shrine, Holliston, Massachusetts in 1946. Celebrations are anticipated in all our communities.
Other decisions regarding the next four years considered our changing communities and the need to streamline our work by strengthening our commitment to interfaith and interreligious-secular dialogue, and inspiring younger generations to the mission of a global Catholic Church. Practically that will mean that our Provincial House in Wayne, New Jersey, will eventually be closed, and our work there transferred to our other communities.
The new leadership of the Province was named to help guide us into the future. They include Fr. Mark Marangone as Provincial Superior, Fr. Alex Rodriguez as Vice Provincial, Fr. Carl Chudy as 1st Councilor, Fr. Rocco Puopolo as 2nd Councilor, and Fr. Dominic Caldognetto as 3rd Councilor.
We ask for your continued support and prayers as we look forward to another 75 years of ministry and service in the United States.
Fr. Carl Chudy, SX
---
---
Mission Podcast: What's Next for Afghanistan? – The Voice of Afghan People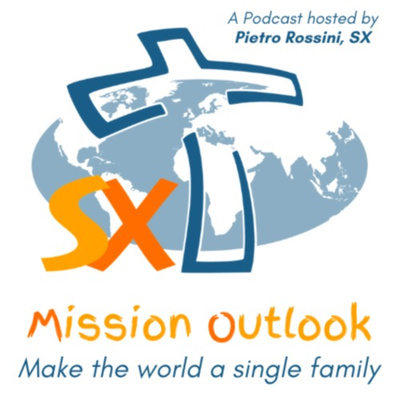 The recent choice of President Biden to withdraw American troops from Afghanistan led the Taliban to take over Afghanistan. This situation has raised several questions: Who are the Taliban? How was possible for them to take over the country so quickly? How will life change in Afghanistan now that they have control?
This and more questions will be addressed in this episode. Farida and Murtaza – two young Afghan adults shared with Mission Outlook their powerful stories. Listen to the episode to know more. At this link, you will find the full interview to Murtaza – bit.ly/3t0NbZy
---
E-Prayer Space: Join Your Prayer with the Others Throughout the World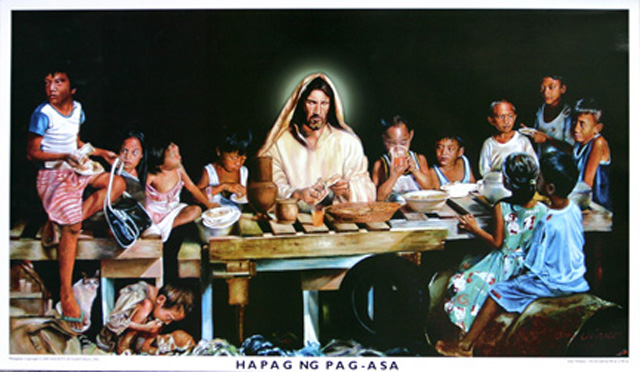 ---