Celebrating his Legacy to the World
Today, the Universal church gives thanks to God for the gift of a missionary bishop who lived the missionary spirit of the Second Vatican Council.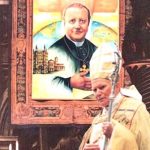 Saint John Paul II proclaimed Bishop Conforti "venerable" on February 11, 1982, and on March 17, 1996 Saint John Paul II declared him (and St. Daniel Comboni, founder of the Comboni Missionaries) "blessed," at a celebration at St. Peter attended by thousands of pilgrims from all over the world. The prayers, the songs, the gifts and the dances from each continent during the Beatification ceremony represented that final vision of Conforti. He was proclaimed a Saint for the universal Church on October 23, 2011, by Pope Benedict XVI.
---
PRAYER TO OUR FOUNDER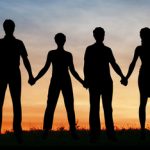 We praise you for the life of your servant, Guido M. Conforti. In the gaze of your Crucified Son he beheld your love for every creature, and resolved to give himself entirely to the impelling need to make the Gospel known.
[MORE]
PRAYER IS OUR HOMAGE TO GOD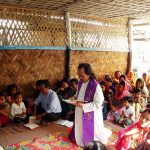 "Prayer exercises a gentle violence on the heart of God." St. Guido Conforti insisted a great deal on the importance of Prayer. He spoke constantly about the motivations for prayer and the fundamental reasons that explain the beauty of a life of prayer."
[MORE]
THE NEED FOR PRAYER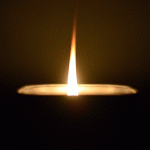 Therefore, the obligation of prayer as an act of worship and an aspect of religion is so rooted in the human heart, that it has survived all kinds of catastrophes and it can be traced back to the origins of the world.
[MORE]