Religious, Secular & Spiritual Dialogue
Religious, Secular & Spiritual Dialogue
Sacred Secular Dialogue on Facebook and Twitter
Anti-Racism is a Spiritual Practice
---
Praying with Female Saints Helped Our Spiritually Mixed Marriage
By Stina Kielsmeier-Cook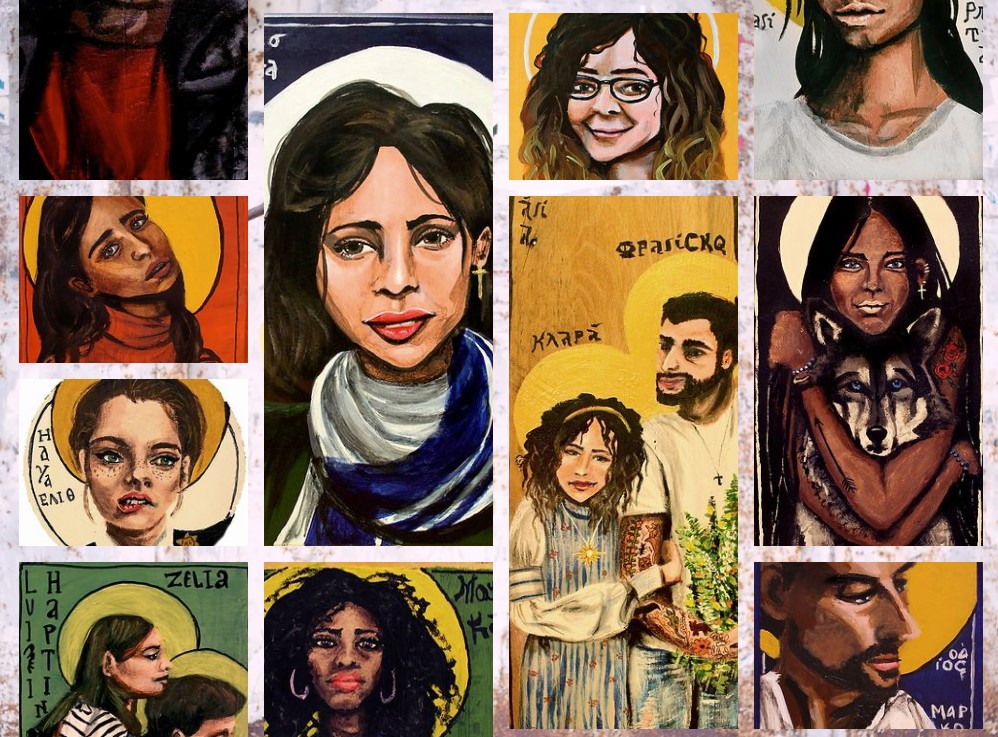 Photo courtesy of Stina Kielsmeier-Cook
What the church people don't tell you is that, in any marriage, the person you wed will not be the same person you wake up with in five years, nor the same person who brings you coffee in fifteen years.
What you don't imagine is that one day your spouse will look you dead in the eye and say, "I don't believe in God anymore." I didn't imagine it, but it happened to me. Three years into our marriage, my husband Josh experienced a deconversion of his faith.
As I looked to attend a new church without Josh by my side, I wanted a big, diverse community to help me raise my kids in the faith. In the process, I learned that moving from a teeny-tiny church to a midsized church takes more time and effort to get to know people.
Newcomers have to join a small group, volunteer on a committee, or regularly attend a Bible study to move relationships beyond small talk. And when there are many traditional nuclear families, it can be lonely showing up week after week solo with a couple of kids in tow.
During that awkward fellowship hour after the service, I balance paper plates with pretzels, fruit, and veggies for my kids, smiling and saying hellos as I keep one eye on my three-year old, who is darting through the busy room. Hardly the environment for more than the most basic chitchat.
Each Sunday in the new church I selected, Calvary Church in Minneapolis, I drop my kids in the nursery and return to the sanctuary alone. Sometimes I sit with my friends Sam and Brandi from college, but mostly I find a spot by myself, toward the back right, where the other singles go.
Sometimes I watch the married couples around me: arms draped around the back of the pew, whispering to each other during announcements, passing a baby back and forth.
I am used to it by now; it's been four years since Josh and I regularly sat in church together. But then some moments catch me off-guard: a married couple stands up front and presents their baby for dedication, a dad stands up and asks for prayer for his college-aged son.
Waves of loss hit me all over again—we used to be that couple dedicating a baby; he used to ask the congregation for prayer when family members hit hard times.
I look at the other people sitting in pews alone and wonder if they ever feel lonely in a church filled with families. In the Catholic Church, singleness is required for priests, monks, and nuns, though I am sure many unmarried lay Catholics feel the sting of exclusion in their parishes.
Lately, as I read about the saints in my Catholic prayer book, I imagine them showing up for church with me. I see Saint Jane de Chantal with her rounded black veil from the 1600s as she slides into the empty space next to me in the pew.
---
Going, Going, Gone: The Dynamics of Disaffiliation in Young Catholics
Saint Mary's Press recently conducted extensive research with young Catholics who have left the Church through the National Federation of Catholic Youth Ministers. This session will identify the underlying dynamics that lead to disaffiliation, describe the factors that reinforce those dynamics, and examine the implications for parish life, vocational discernment, and pastoral ministry. And we will also propose pastoral strategies that enhance affiliation and engagement with the faith community.
---
Including the Non-religious in Interfaith Dialogue
---
Common Ground Project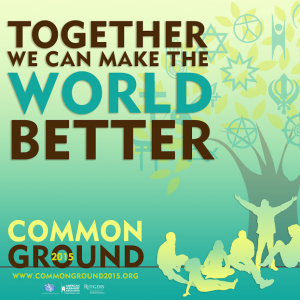 The Xaverian Missionaries began a project of dialogue and engagement with atheists, secular humanists and the unaffiliated through a project we called COMMON GROUND in 2012, in partnership with our brothers the United Kingdom. We encourage you to explore these links and join in on the conversation as we learn to enlarge our Catholic embrace.
The first reason is to explore new opportunities of the 21st century to live out the "mission ad gentes" of the Church that binds us as Catholics to all those who believe differently than us. This relationship is an important place where we share the love of Christ.
Second, in the western world, the gulf felt between people of faith and secular culture is a not so new periphery of the Church that demands encounter, study, and the application of the Gospel in the spirit of dialogue, love, and bridge building.
Secular culture applies to persons who are atheists, secular humanists, the unaffiliated (those who left religion behind), seekers, agnostics and others who do not believe in God or hold to any particular religious institution.
---
Catholics and Our Secular Friends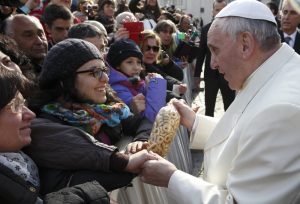 The concern of the Church to understand more deeply secular culture and the dialogue we must have is rooted in the spirit of Vatican II.
Pope Paul VI, who closed Vatican II and launched the Church into a new future, wrote in his first encyclical in 1964, Ecclesium Suam: "God Himself took the initiative in the dialogue of salvation. "He first loved us." We, therefore, must be the first to ask for a dialogue with others (men), without waiting to be summoned to it by others." (72) Read too 70-85.

The Pope established the Secretariat for Non-Believers in 1965 as a focal point for the dialogue with people of goodwill who profess no specific religion or religious belief.
The first guideline of religious/secular dialogue was released in 1968 entitled, DIALOGUE WITH NON-BELIEVERS through Cardinal Francis Konig, President of the Secretariat.

St. Pope John Paul II changed the Secretariat to the Pontifical Council of Culture on 20 May 1982 with the aim of establishing dialogue between the Church and the cultures of our time. The new opportunities of mission lie in our cultural and religious diversity.
Pope Benedict XVI instituted, through this Council, the Courtyard of the Gentiles to create international conferences for interaction "with those to whom religion is something foreign, to whom God is unknown.
Pope Francis, in his first encyclical, Joy of the Gospel, says: "As believers, we also feel close to those who do not consider themselves part of any religious tradition, …We consider them as precious allies in the commitment to defending human dignity, in building peaceful coexistence between peoples and in protecting creation." (257)
---
Common Ground: Conversations between Atheists, Religious Believers & Secular Humanists
A) 2013 Conference of Religious and Non-Religious: Coatbridge, Scotland
---
B) 2015 Conference of Religious and Non-Religious @ Rutgers University
In 2015, together with the American Humanist Association and Rutgers University in New Brunswick, New Jersey, we organized another dialogue conference entitled COMMON GROUND 2015, bringing together more than 120 religious and non-religious students, leaders, scholars, and pastoral agents to dialogue around meaning in life, ethics and values, and secular and religious communities in action toward charity and justice.
---
---
D) Common Ground Blogging Network
We are reflecting and writing on these ongoing experiences through two blogs, our own, Catholic Global Mission, and a non-religious blog on patheos.com called Secular Spectrum, probably the largest online interfaith conversation. More will be added over time, check back often.
Catholic Global Mission (Official blog of the Xaverian Missionaries USA)
Secular Spectrum (Non-religious blog featured in one of the largest online interfaith conversations, patheos.com)
---
E) Essays & Articles from the Xaverian Missionaries
---
F) Resources
In our study, we share with you books that are part of a larger community of study and dialogue. Some are academic, others more easily accessible. They are a good place to start if you want to explore this unique dialogue.
Spiritual but not Religious
Religious & Secular Dialogue
Articles and Online Sources
Studies in Secular Culture
Secular Ethics
Organizational Resources