Our Lady of Fatima Shrine, Holliston, Massachusetts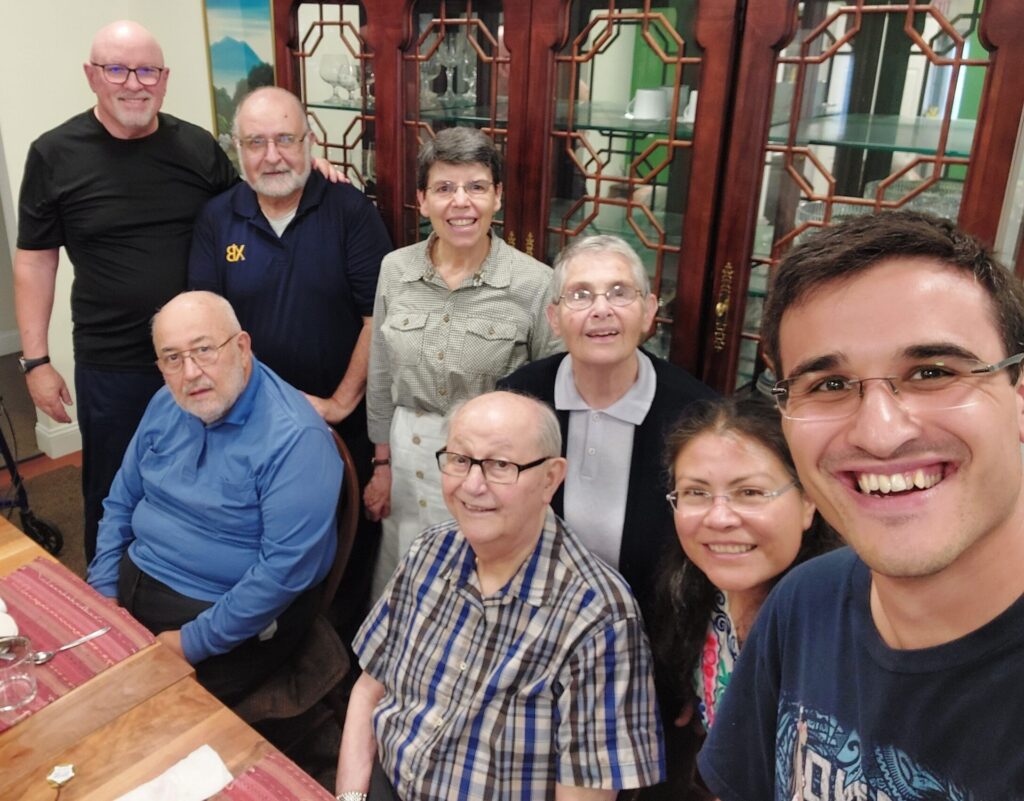 ---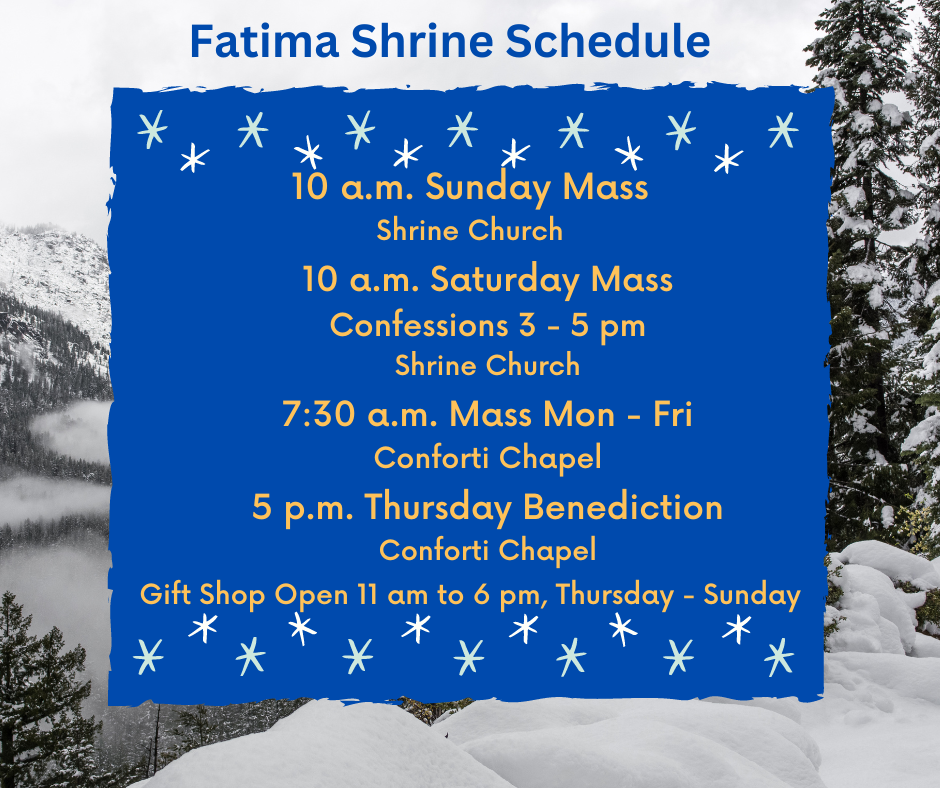 ---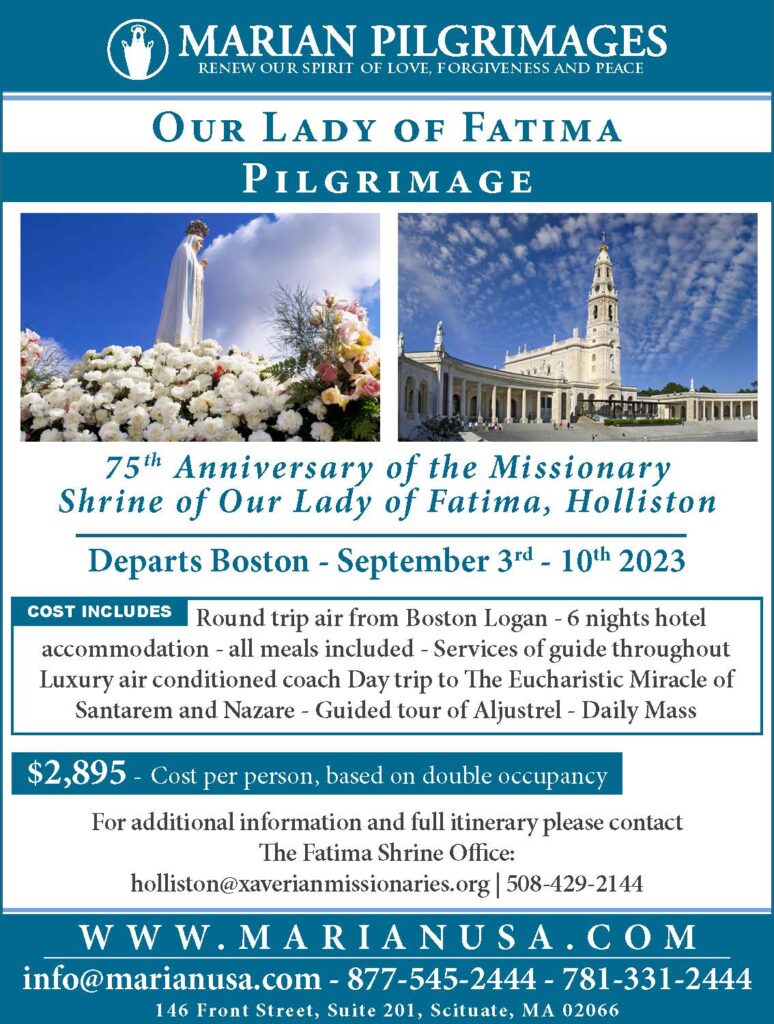 September 2022 we celebrated the 75th anniversary of the presence of the Xaverian Missionaries in the United States. September 2023 we will celebrate the 75th anniversary of Our Lady of Fatima Shrine with an exciting opportunity to join our pilgrimage to Fatima, Portugal. If you are interested in more information contact us at holliston@xaverianmissionaries.org, or at 508.429.2144. Reserve your place today! Download the brochure here
---
The Ordination to Diaconate of Rev. Mr. Pietro Rossini, SX
---
75th Anniversary Celebration at Fatima Shrine
---
Glimpses of the Shrine
---
Holy Hour and Lectio Divina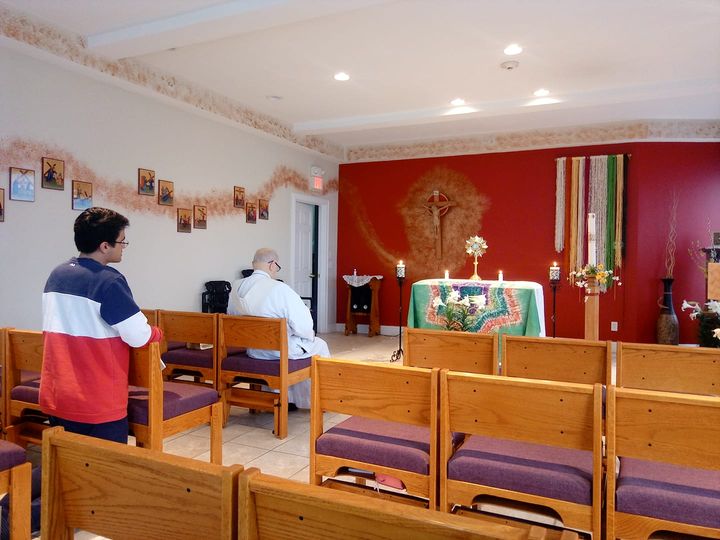 Every Thursday all Xaverians gather for a Holy Hour. We pray for all who are touched by our ministries, our own confreres, the Church, and more.
Lectio Divina is held every Tuesday morning from 10:30 to 11:30 AM in the Conference Room of the Hall. All are welcome.
---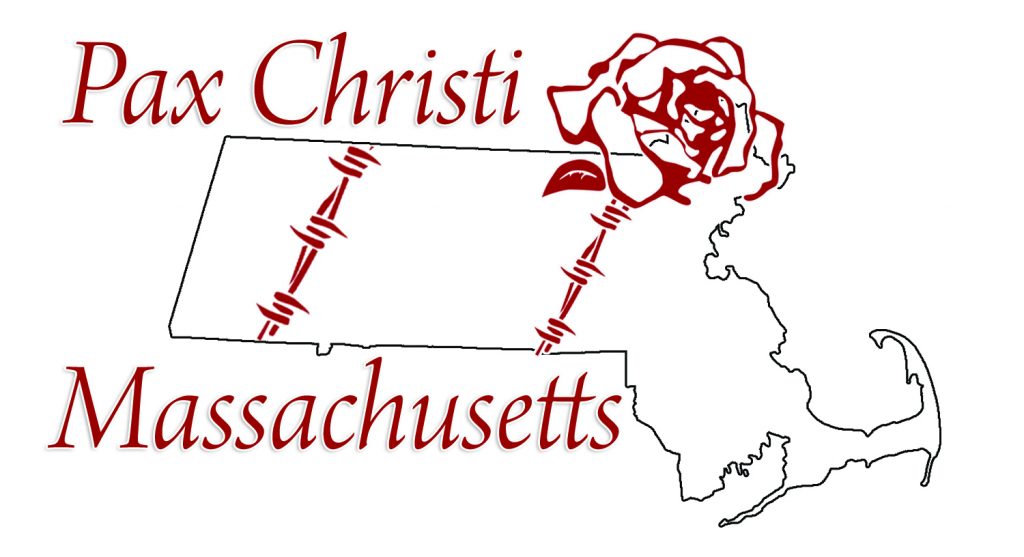 Catholic Justice and Peace
Fatima Shrine Pax Christi Group Meeting will take place on the second Friday of each month from 4:00 PM to 5:30 PM in the 'Upper Room' in the Office/Residence building. New members are welcome. We are one of 14 Pax Christi groups statewide and are part of Pax Christi USA and Pax Christi International. Email Fr. Rocco for more information.
---
Writer's Workshop for Anyone
The Writers Group of Fatima Shrine meets on the 1st Thursday of each month in the Upper Room
above the St. Guido Conforti Chapel in the Office /residence building (note change in venue). New members are welcome.
---
Butterfly Garden Dedication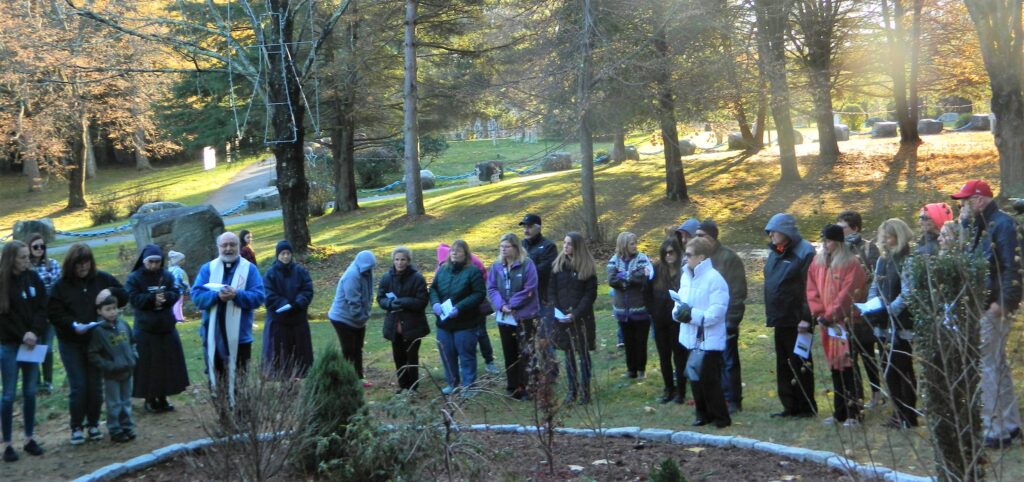 ---
Butterfly Garden in Remembrance of those who Died of Drug Overdose
Our Lady of Fatima Shrine is embarking on a new prayer/memorial area. Some people who have lost loved ones to the current opioid crisis approached the shrine to create a Butterfly Garden of Remembrance. There will be the opportunity to honor your loved one who died with a memorial brick that would have the loved one's name and be permanently placed in the garden. It is not easy knowing that a loved one left this world due to addiction. The garden will give family and friends a place to reflect and pray for any faith tradition. The donation per brick will be $100.
Checks may be made out to Xaverian Missionaries with Butterfly Garden in the memo of the check. You may use credit cards at the donate button on the top right. Please indicate that your donation is for the Butterfly Garden.
Donations are partially tax-deductible. Proceeds cover the cost of making this garden, and any balance is the donation that goes to Fatima Shrine.
For more information, contact the Shrine Office at 508.429.2144 or holliston@xaverianmissionaries.org Download the order form below. God bless you!
---
---
---
Our Lady of Fatima Gift Shop
Open from 11:00 am – 6:00 pm Tues. – Sun. (508) 429-8172 | holliston@xaverianmissionaries.org