Fatima Shrine, Holliston, Massachusetts
Fatima Shrine, Holliston, Massachusetts
Xaverian Mission Center – Our Lady of Fatima Shrine
Butterfly Garden Deication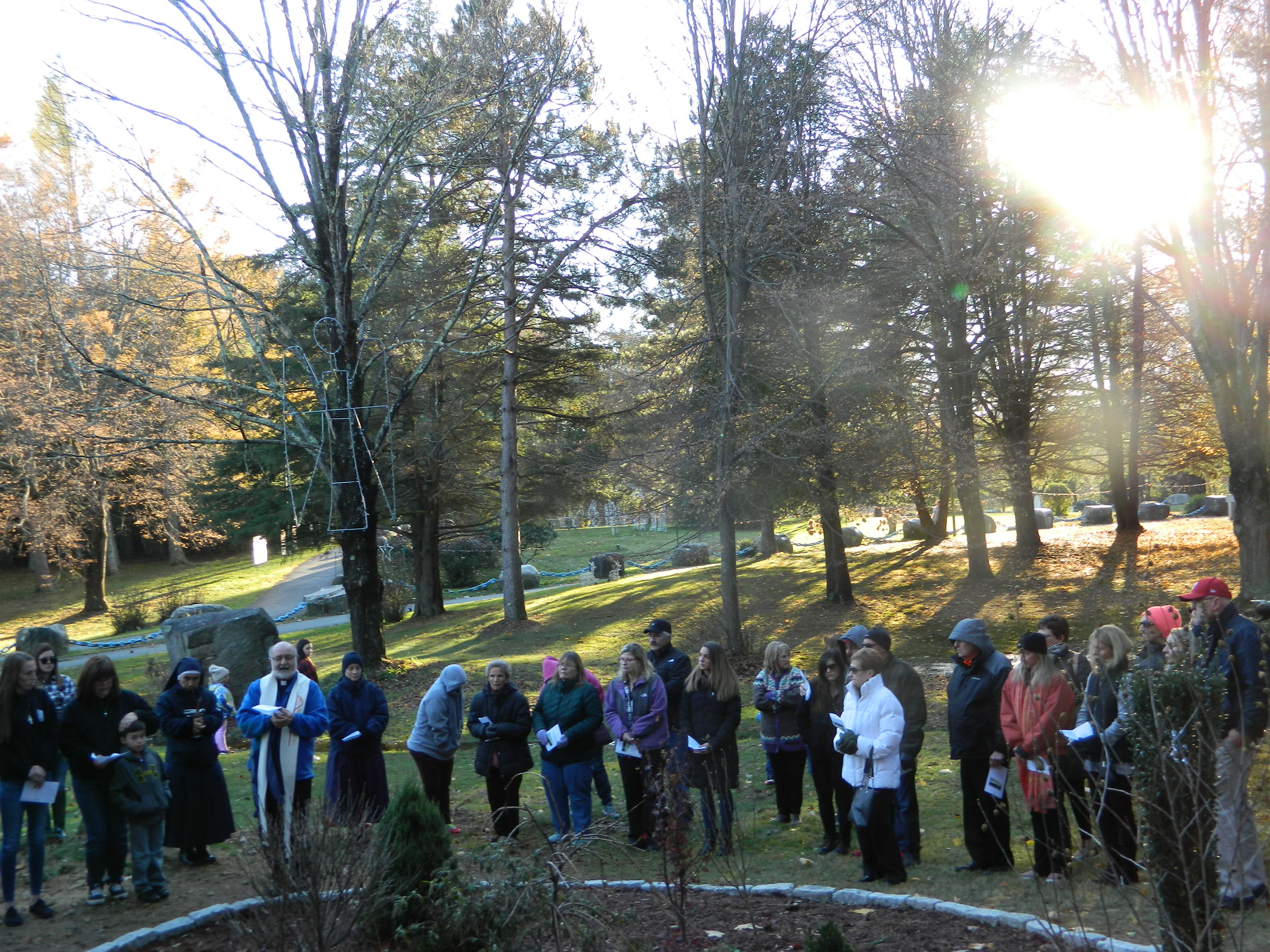 66th Annual Mission Banquet in Holliston
The theme of this our 66th Annual Mission Banquet was "The Changing Faces of Mission" highlighting the diversity of the Xaverian Missionaries, especially in our theological seminaries in Asia, Africa, Mexico and Europe where 94 young men from 9 countries are studying to become Xaverian Missionaries.
Thanks to Mike Marraffino for the stunning photos!
---
October 13, 2018, Fatima Day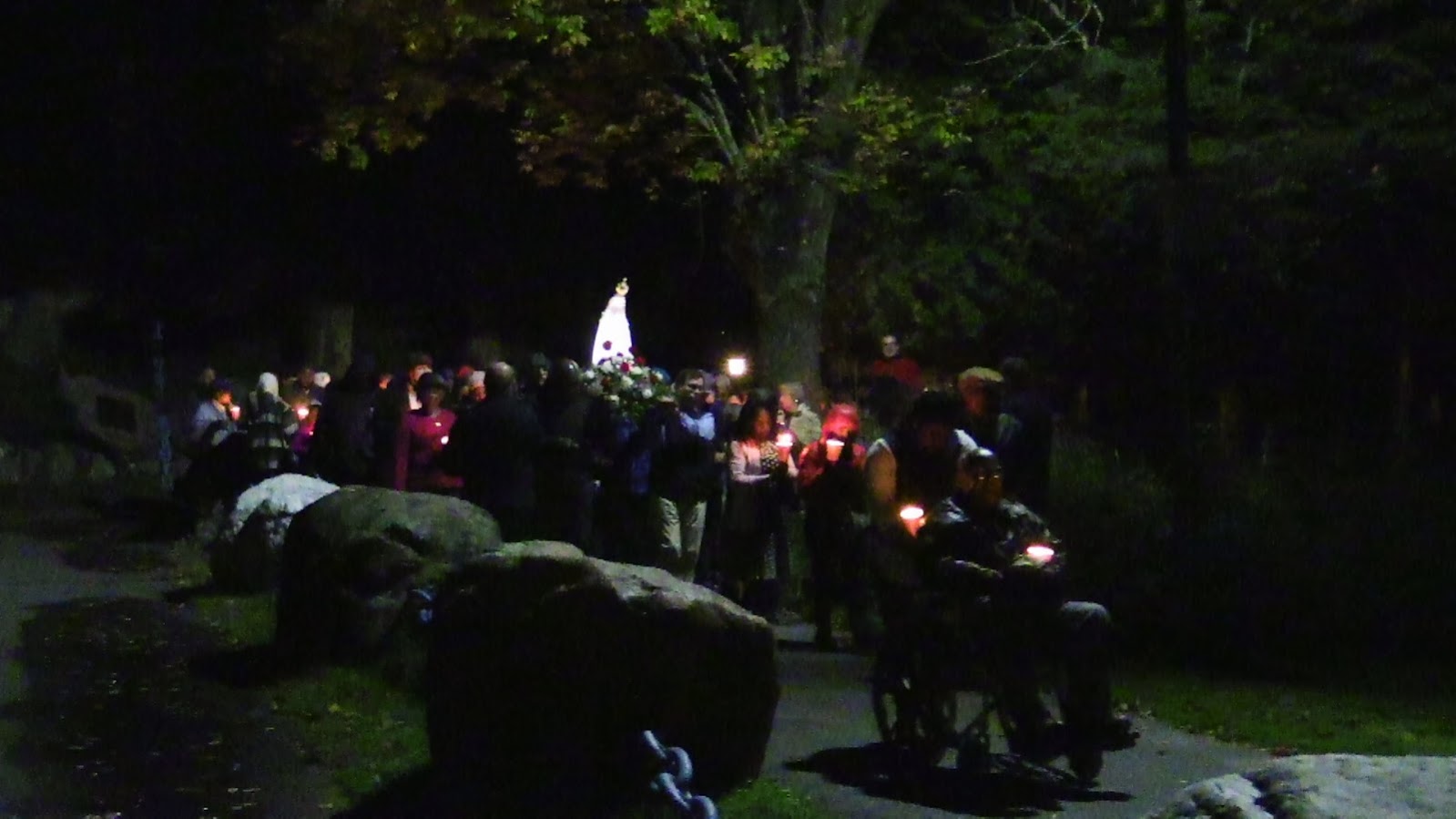 See videos and pictures of our final Fatima Day of 2018 here.
Dancing the Night Away
Dance Night at Fatima Shrine continues on November 30 and December 28 in Xavier Hall Music is provided by the Tom Nutile Septet Band. Dance lessons are from 7:00 p.m. to 7:45 p.m. Dancing is from 8:00 p.m. to 11:00 p.m. Admission is $12.00 per person. Thanks to George Martell for great photos from the September and October events.
---
Local Testimonies Sought in Canonization of Xaverian Missionary
From the Boston Pilot: The Xaverian Missionaries are collecting local testimonies to aid in the process of beatification and canonization for Bishop Angelo Frosi, SX, the first Xaverian Missionary ordained in the United States.
Father Francesco Correa Moraes, the postulator of the cause, is coming to the United States this summer to collect photographs, documentation, and personal testimonies that might help in the canonization process. To this end, Father Rocco Puopolo, SX, director of the Xaverian Community and the Fatima Shrine in Holliston, is reaching out to local parishes in the hope of gathering testimonies from people who knew Bishop Frosi, who lived in Holliston for several years. Learn more.
---
Butterfly Garden in Remembrance of those who Died of Drug Overdose
Our Lady of Fatima Shrine is embarking on a new prayer/memorial area. A number of people who have lost loved ones to the current opioid crisis approached the shrine to create a Butterfly Garden of Remembrance. There will be the opportunity to honor your loved one who died with a memorial brick which would have the loved one's name and be placed in the garden permanently. It is not easy knowing that a loved one left this world due to addiction. The garden will give family and friends a place to reflect and pray of any faith tradition. The donation per brick will be $100.
Download the order form here. Checks may be made out to Xaverian Missionaries with Butterfly Garden in the memo of the check. Credit cards may be used at the donate button on the top right. Please indicate that your donation is for the Butterfly Garden.
Donations are partially tax deductible. Proceeds cover the cost of the making of this garden and any balance is the donation that goes to Fatima Shrine.
For more information contact the Shrine Office at 508.429.2144 or ryansbutterflygarden@gmail.com. Thank you!
---
Fatima Days Begin Anew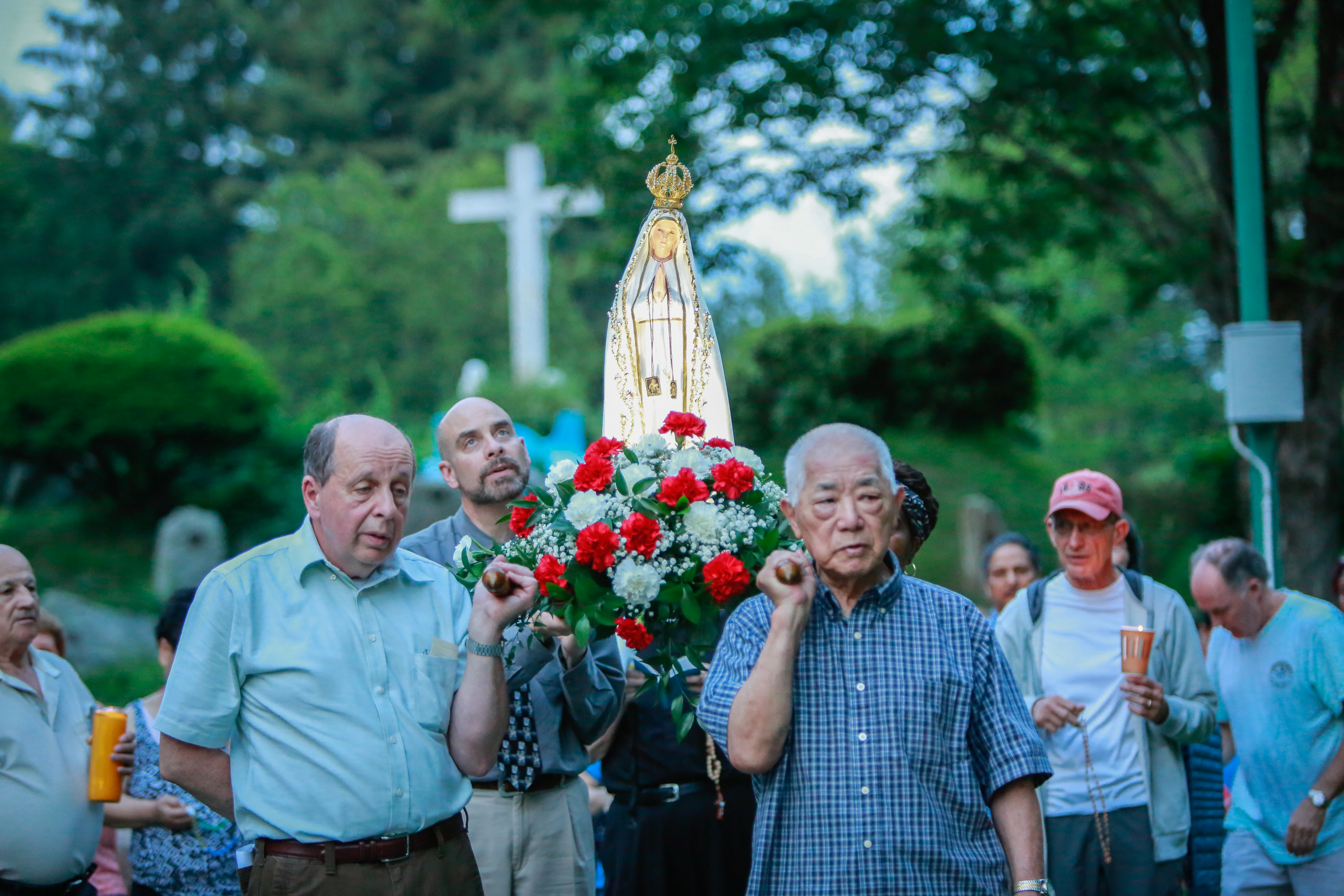 Fatima Days this year celebrates the wide embrace of the Blessed Mother in many different cultures and times. We began in May, and on the 13th of each month until October, we will be "Honoring Mary through the Cultures and Continents of the World." We will be celebrating Mary at St. Nicolas (Argentina) in June; at Laus (France) in July; at Kibeho (Rwanda-Africa) in August and at Akita (Japan) in September. We will conclude in October with a celebration presided by the Regional Bishop, Bishop Robert Reed. Each evening begins with songs of praise at 6:30 pm. Mass is at 7:00 pm, followed by the candlelight rosary outdoors with the recitation of the Hail Mary in difference languages. The evening concludes with fellowship in the Shrine Hall.
---
MEETUP GROUP: Conversations Between Atheists, Religious Believers, and Humanists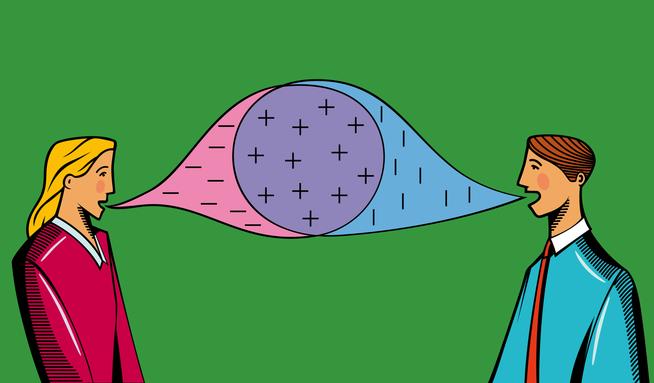 A Conversation among atheists, religious believers, and humanists in search of common ground on ethics, community, and hope. See more information and register here.
---
Office for Interfaith Outreach
Xaverian Missionaries | Our Lady of Fatima Shrine
Calendar of Events 2018-2019
Click on the link to see the complete schedule of events. Oct_2018_interfaithcalendar (3)
---
MASS TIMES
Sunday Morning: 11:00 am (Shrine Church)
Monday – Saturday Morning: 7:30 am (House Chapel)
Tuesday Evening: 7:00 pm Mass for Vocations (House Chapel)
Wednesday Evening: 7:30 pm (Shrine Church)
Saturday Morning: 10:00 am Votive Mass to Our Lady (Shrine Church)
---
OTHER RELIGIOUS EVENTS:
Thursday: 7:00 p.m.: Holy Hour and Adoration (House Chapel)
Sunday: 3:00 p.m.: Mission Rosary and Benediction
SACRAMENT OF RECONCILIATION: Saturday: 3:00 p.m. – 5:00 p.m.
---
Our Lady of Fatima Gift Shop:
11:00 am – 6:00 pm
(508) 429-8172
101 Summer Street
Holliston, MA 01746
(508) 429-2144