Our Lady of Fatima Shrine, Holliston, Massachusetts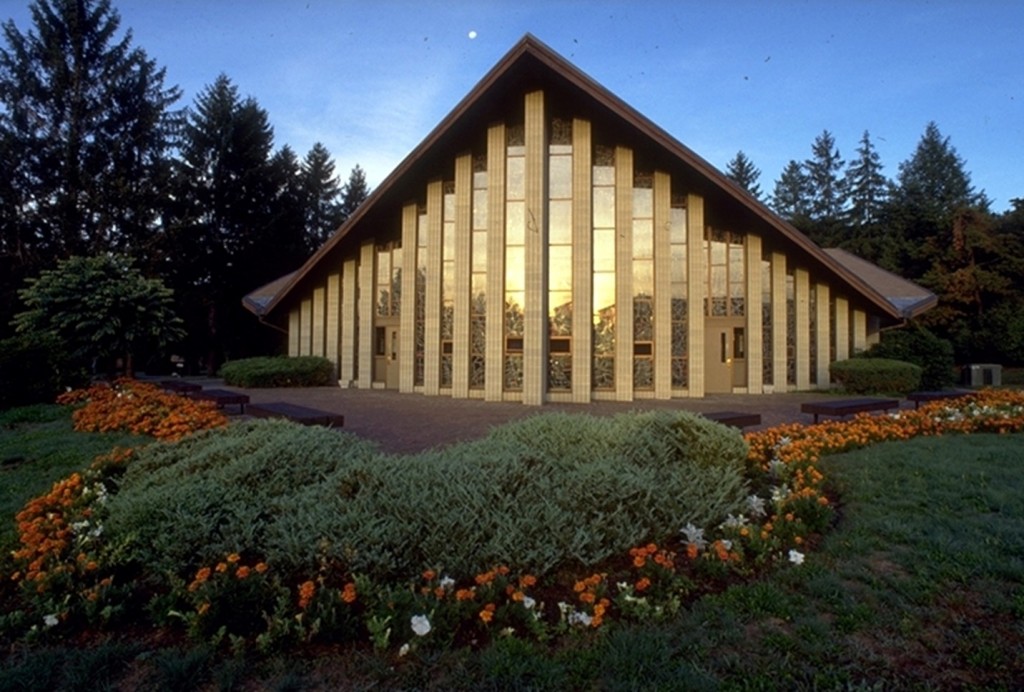 Mass of Christmas Eve – 8 pm
Mass of Christmas Day -10 am
Christmas Lights are back this year at Our Lady of Fatima Shrine starting December 9 and ending December 28 from 5:00 pm to 9:00 pm. There is no cost to view the display, but donations are welcome. Join us!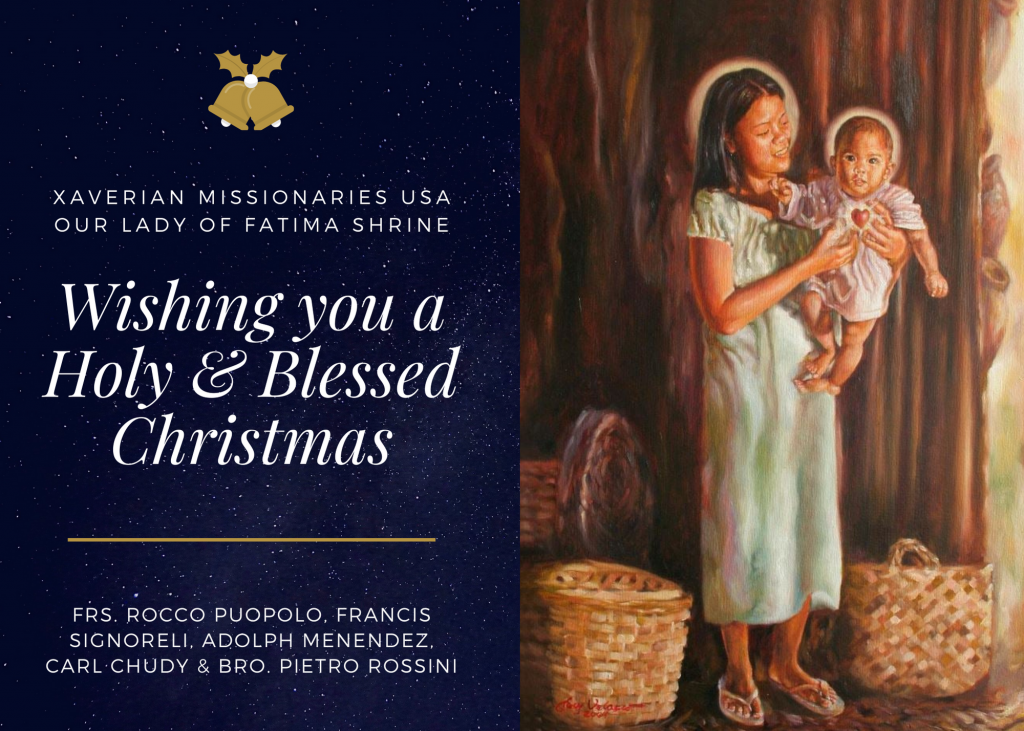 ---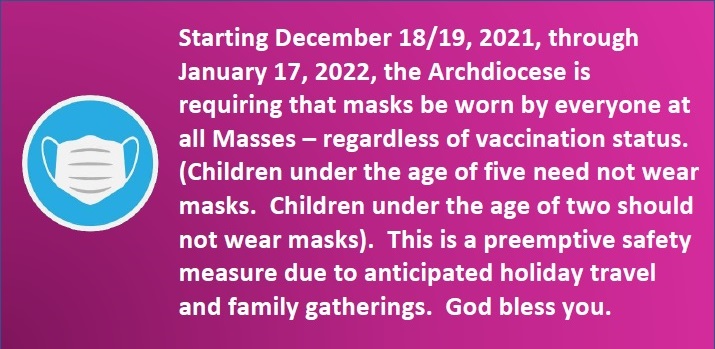 ---
Funeral Mass of Fr. Tony Lalli, Xaverian Missionary
Here is a carousel of photos and memories of our Fr. Tony Lalli, created by Chesmore Funeral Home.
---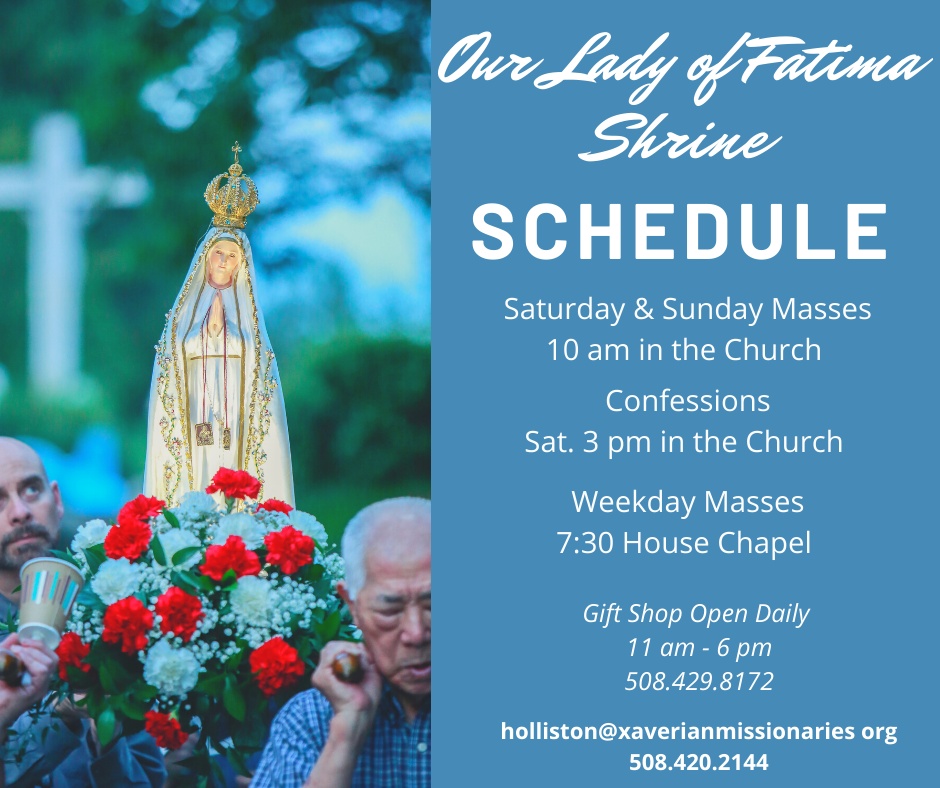 ---
Butterfly Garden Dedication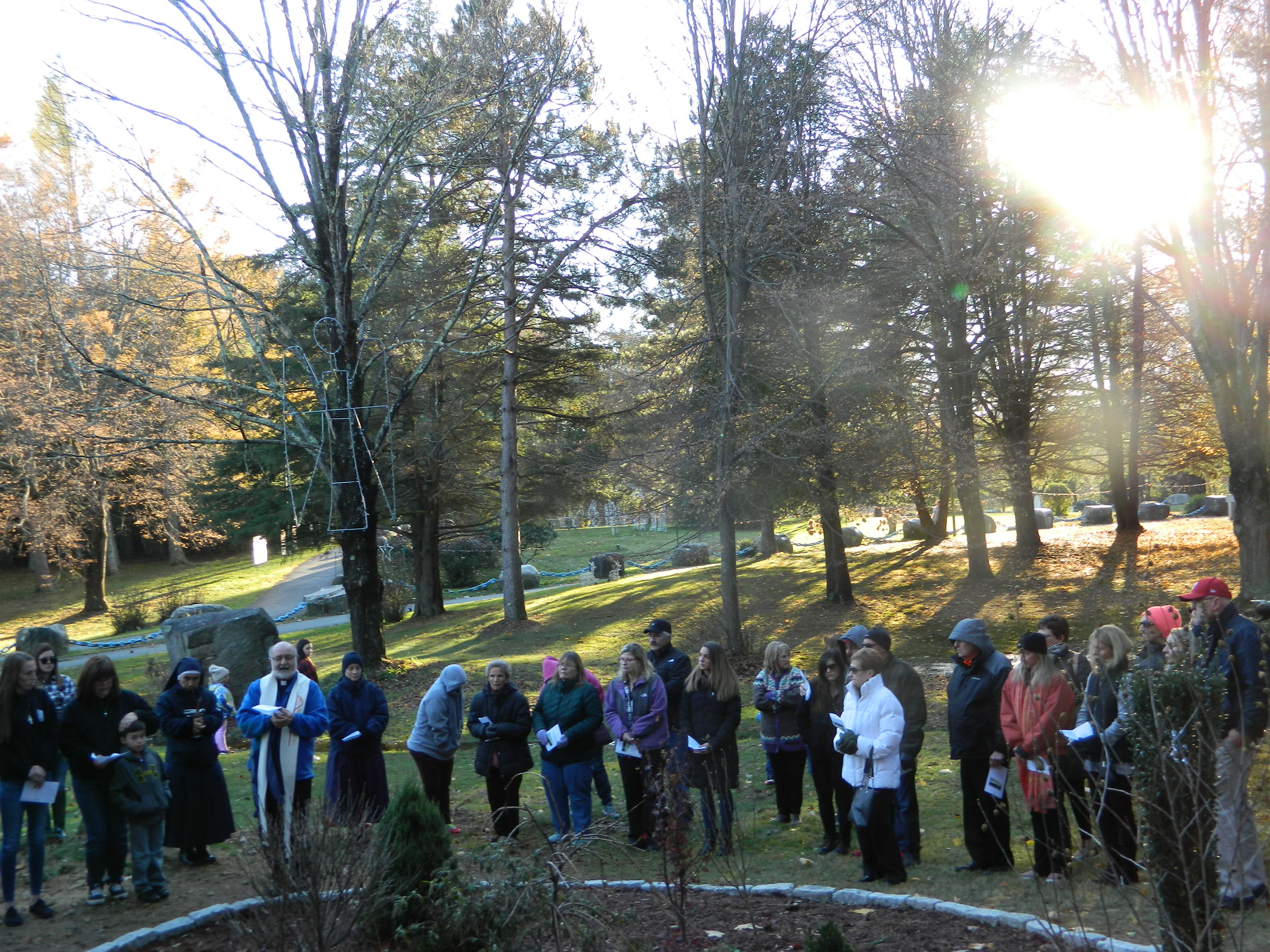 ---
Butterfly Garden in Remembrance of those who Died of Drug Overdose
Our Lady of Fatima Shrine is embarking on a new prayer/memorial area. Some people who have lost loved ones to the current opioid crisis approached the shrine to create a Butterfly Garden of Remembrance. There will be the opportunity to honor your loved one who died with a memorial brick that would have the loved one's name and be permanently placed in the garden. It is not easy knowing that a loved one left this world due to addiction. The garden will give family and friends a place to reflect and pray for any faith tradition. The donation per brick will be $100.
Checks may be made out to Xaverian Missionaries with Butterfly Garden in the memo of the check. You may use credit cards at the donate button on the top right. Please indicate that your donation is for the Butterfly Garden.
Donations are partially tax-deductible. Proceeds cover the cost of making this garden, and any balance is the donation that goes to Fatima Shrine.
For more information, contact the Shrine Office at 508.429.2144 or holliston@xaverianmissionaries.org Download the order form below. God bless you!
---

---
Our Lady of Fatima Gift Shop
Open from 11:00 am – 6:00 pm Every day until Christmas. (508) 429-8172 | holliston@xaverianmissionaries.org