Martyrs of the Xaverian Missionaries
Pope John Paul II, in an address during the preparation meetings towards the Great Jubilee 2000, who challenged us: "Do not ever forget the many who have given their lives for the Gospel, through martyrdom" (Nov. 1994)
We believe that their lives and their vocation may inspire our hearts to faithfulness to God.
Three lives for Africa: Srs. Olga Raschietti, Lucia Pulici and Bernardetta Boggian
by Claire Schaeffer-Duffy for Global Sisters Report
The murders were exceptionally brazen. Xaverian Srs. Olga Raschietti, 83, and Lucia Pulici, 74, were killed on a Sunday afternoon inside their modest convent within a walled and guarded missionary compound in Kamenge, a bustling, impoverished district of Burundi's beleaguered capital, Bujumbura. The assailants, dressed in choir robes to deflect suspicion, had slipped into the compound hours earlier and hid, then slit the nuns' throats and bashed their heads with a stone.
Sr. Bernardetta Boggian and Fr. Mario Pulcini, regional superior of the Xaverian Fathers, found the bodies that evening, September 7, 2014. If a protocol exists for such a horror, the distraught missionaries followed it, calling the police, notifying the motherhouse in Italy, and communicating with officials who quickly came to the scene of the crime. Pulcini then urged the other sisters, who numbered five that night, not to sleep in their convent; but the women thought such caution excessive given the abundance of police on patrol outside the compound. [MORE]
---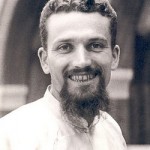 Fr. Rastelli – Martyr in China
First missionary to China, and after enduring many trials in two years of mission work, he died in 1901, at 28 years old. – Painting by A. Costalonga
 Fr. John Botton – Martyr in China
Caught in between the Japanese war with China, Fr. Botton was shot by an army officer in 1944, at the age of 35.
---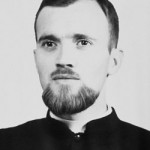 Fr. Louis Carrara – Truly, A Good Shepherd
Fr. Carrara was 31 years old when a rebel commander shot him and Br. Faccin in Congo, in 1964. He was coming out of church, with his confession stole on.
---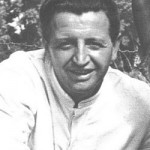 Br. Victor Faccin – The Good Works of a Brother
The first one to die as martyr in Baraka, Congo, in 1964. Br. Faccin was only 30 years old. He had been in Congo for 5 years.
---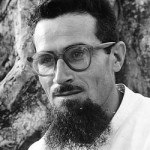 Fr. John Didone' – The Joy of Living
He was the victim of another attack by the same rebel officer who killed Fr. Carrara and Br. Faccin. Fr. Didone' was killed on the same day, Nov. 28, 1964, together with diocesan priest, Fr. Joubert.
---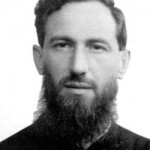 Fr. Mario Veronesi – He Opened his Arms, and Died
A veteran missionary of East Pakistan, Bangladesh, he was killed by a soldier in 1971, victim of the civil war.
---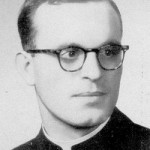 Fr. Valerian Cobbe – Water and Blood
Killed in Bangladesh, at the age of 42, having spent some 12 years serving the poor. It was an ambush of thieves, one October evening in 1974.
---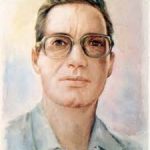 Fr. Albert Pierobon – Martyrdom in the family
Found dead in a forest in Brazil, in 1976, after over one month of his disappearance. He was 48 years old.
---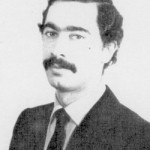 Fr. Salvatore Deiana – Joys, Songs, and Self-Giving
Died at the age of 31 in a car accident, in Brazil, in 1987. The accident seemed to be a deliberate attempt on the Bishop's life who was traveling with him.
---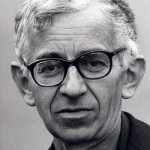 Fr. Aldo Marchiol – Missionary with a Gentle Smile
Killed in Burundi, together with Ms. Gubert and Fr. Maule, in 1995, in the rectory house of Buyengero. He was 65 years old.
---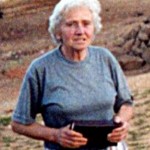 Ms. Catina Gubert – A Lifetime Volunteer for Mission
Lay missionary of 73 years of age, who spend over 20 years in Africa, sharing her love. She died kneeling with Fr. Marchiol and Fr. Maule.
---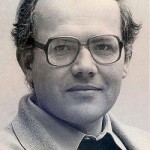 Fr. Ottorino Maule – Pastor, Missionary, and Prophet
It was Sept. 30, 1995. Together with Ms. Gubert and Fr. Marchiol, he was gunned down, as he was kneeling in the living room of the rectory. He was 53 years old.
---