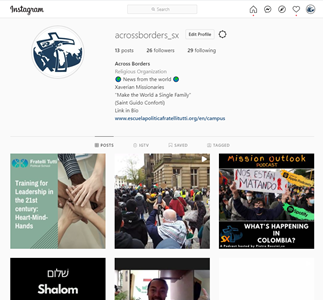 Notice: May 2021 was the last issue of A Cross Borders, our e-newsletter for youth and young adults. Please follow The Xaverian Missionaries on Instagram now.
---
We invite you to subscribe to our free E-Newsletter:
Xaverian Factor
Monthly E-Newsletter to keep our family informed and engaged in Xaverian activities.
 See GDPR Compliance here.
See the August 2023 issue here.
See the July 2023 issue here.
See the June 2023 issue here.