Since the promulgation of the Charter for the Protection of Children and Young People and the Essential Norms in 2002, and their revisions up to the present, the Catholic Church of the United States has taken enormous steps in preventing the abuse of minors, by carefully screening candidates, dealing promptly and responsibly to incidents and allegations of abuse, and the important ongoing education of our priests and religious.
---
Starting June 1, 2019, there is a new Church law related to sexual abuse. It is called Vos Estis Lux Mundi – You Are the Light of the World. Released by Pope Francis on May 7, 2019 in Rome.
Policy of the Xaverian Missionaries
Based on the Standards for Hope and Healing developed by religious men's congregations across the country, we have our own unique policies and procedures for the prevention of abuse which we implement and update every three years. Please write the Provincial if you would like to have a copy.
---
NEW! Catholic Bishop Abuse Reporting Service
This service has been created to gather and relay reports of sexual misconduct involving bishops of the United States, and reports of their intentional interference in a sexual abuse investigation. If you wish to report any other kind of misconduct by a bishop, please contact your local diocese or eparchy instead. You may find the site here.
A Continuous and Profound Conversion of Hearts
Directives for the Implementation of the Provisions of Pope Francis' Vos estis lux mundi, concerning Bishops and Their Equivalents can be found here.
---
Have a question or want to make a report?
If you have any questions or concerns about how we prevent abuse, or wish to make a report please contact:
Fr. Carl Chudy, SX
101 Summer Street, Holliston, MA 01746 – cchudy@xaverianmissionaries.org – Outreach Coordinator
Fr. Mark Marangone, SX
12 Helene Court, Wayne, New Jersey 07470 – marangone@xaverianmissionaries.org – Provincial
For state by state directory of information and toll free numbers to report to civil authorities click here. Please also make a report to the civil authorities which includes the District Attorney of the county where the alleged abuse may have taken place.
---
---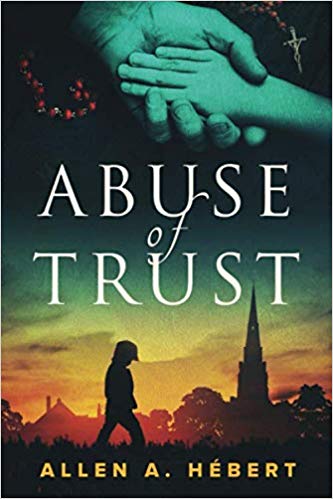 Compelling Witness of Survivors Finding their Way Back to Faith
Desiring to bring hope and healing to other victims, these men and women—survivors as well as their community of family and friends—come together to speak out about their abuse and betrayal by Catholic priests and leaders. These are only a few stories—but through these few are related the experiences of many victims. Contrary to conventional wisdom, these men and women are still active, practicing Catholics who love their faith. The abusers may have stolen their innocence, but through God's grace, they weren't able to steal their faith.
---