Easter: my first experience as a missionary and as a priest
Posted On April 24, 2022
Christophe Ndiwe Chiza sx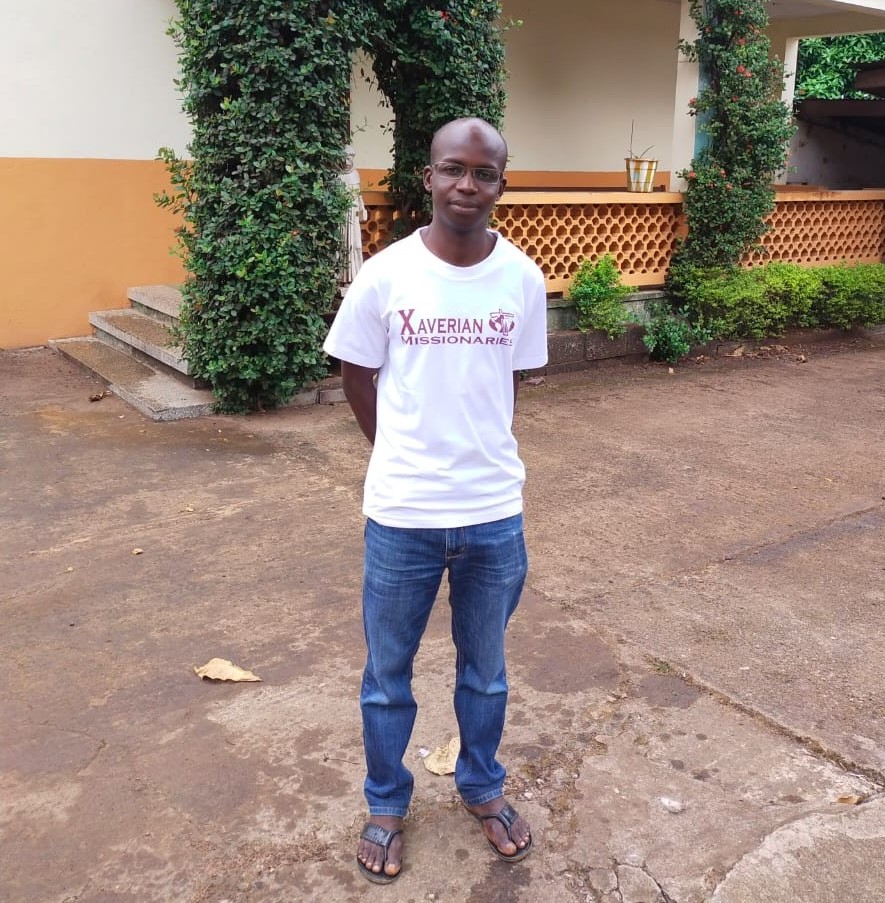 I am Father Christophe Ndiwe Chiza, a Xaverian missionary, originally from the Democratic Republic of Congo. I was ordained a priest on September 20, 2020.
Easter celebration of this year in Sierra Leone was my first experience as a missionary but also as a priest. To say it has been a chaotic or a wonderful celebration is an irony.
From a point of view, the whole world seems to have changed from so many perspectives of life and our religious practices and celebrations are ritually the same but not similar. Instead of running from making a comparison of Easter celebrations in DRCongo, Cameroon, in the Philippines where I have been living for a couple of years, I took my time to reflect upon the Easter celebration in Sierra Leone. In doing so, I discovered something which I would like to share with you.
From my background experience of Easter celebrations in other countries, I was expecting to be in front of a very huge crowd of people. But during the Holy Week celebrations, the church was half empty. However, the small group was very committed and involved actively in all of our celebrations. On Palm Sunday, which recounts Jesus's triumphal entrance into the city of Jerusalem, we had a very nice parade, and while processing people sang together with joy by waving their palms. Even though Good Friday is a public holiday in Sierra Leone, there was not a good number of people. The government lifted the social measures about the coronavirus pandemic; however, Easter Vigil and Sunday mass were celebrated in a simple way as an ordinary Sunday.  People were not so excited but they had some inner joy expressed by the simple word "Happy Easter".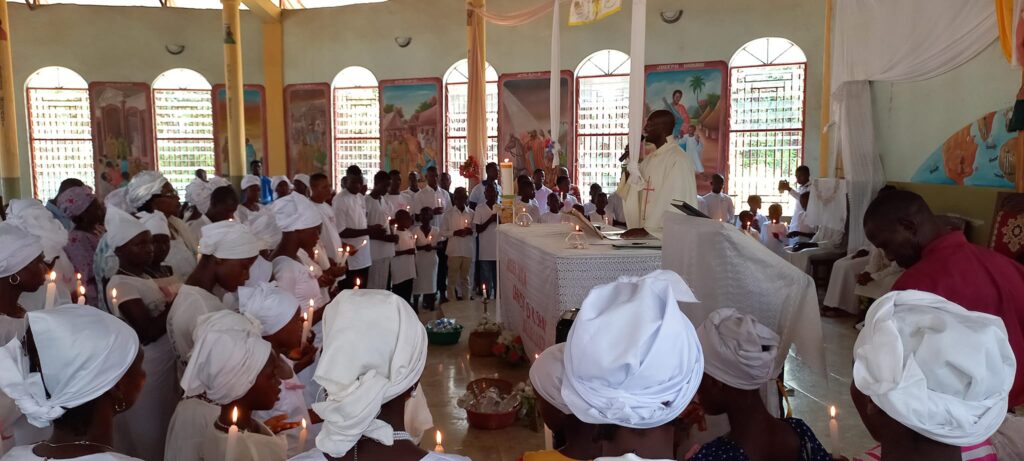 We have to bear in mind that Sierra Leone which is located in the western part of Africa is dominated by Muslims.  Christians are a minority and my impression is that their living faith seems to be characterized by a double belonging, meaning that a catholic can attend a celebration at a "Born again" or "Pentecostal" Church. In spite of everything, it has been for me a great joy and a good experience to celebrate for the first time Easter as a priest. Father Eric shares the same experience as a newly ordained Xaverian priest coming from Indonesia and living in Sierra Leone. May almighty God bless you all and let us pray for one another.