Interreligious Dialogue and Solidarity in Indonesia
Posted On August 24, 2022
Stanislas Fritz Prasetyo
Xaverian Philosophy Community, Jakarta
Stanislas, a Xaverian seminary student in Indonesia shares with us the work of interreligious dialogue that our students are involved with. Indonesia has the largest number of Muslims in the world and our relationships with them are crucial in Indonesia, and elsewhere.
The spirit of Ad Gentes at a dinner with Muslim neighbors
Our founding father, Saint Guido M. Conforti had a dream: to make the world one family in Christ. His was not only the dream of our Founder but also that of all Xaverians. This dream needs to be realized continuously in the practice of each Xaverian community. The Philosophy Community in Jakarta has long been living the dream of St. Conforti by building good relationships with our neighbors, who for the most part are Muslims.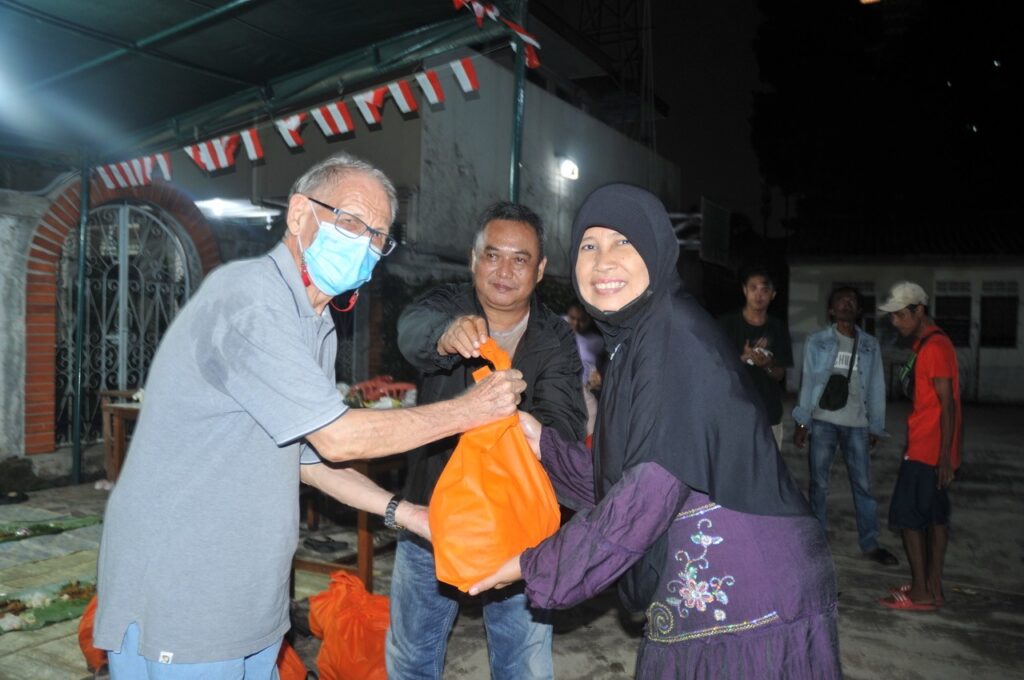 On August 16, 2022, the night before Indonesia's independence day, the Philosophy Community and local administrators around the house, organized together a dinner in the Xaverian house aiming at strengthening the ties of brotherhood among all neighbors. This event has been held every year, for a long time (approximately ten years) and this tradition is still alive today. Unfortunately, during the two years of the COVID-19 pandemic, we couldn't go ahead with this event because of social distancing and other government restrictions which did not allow it.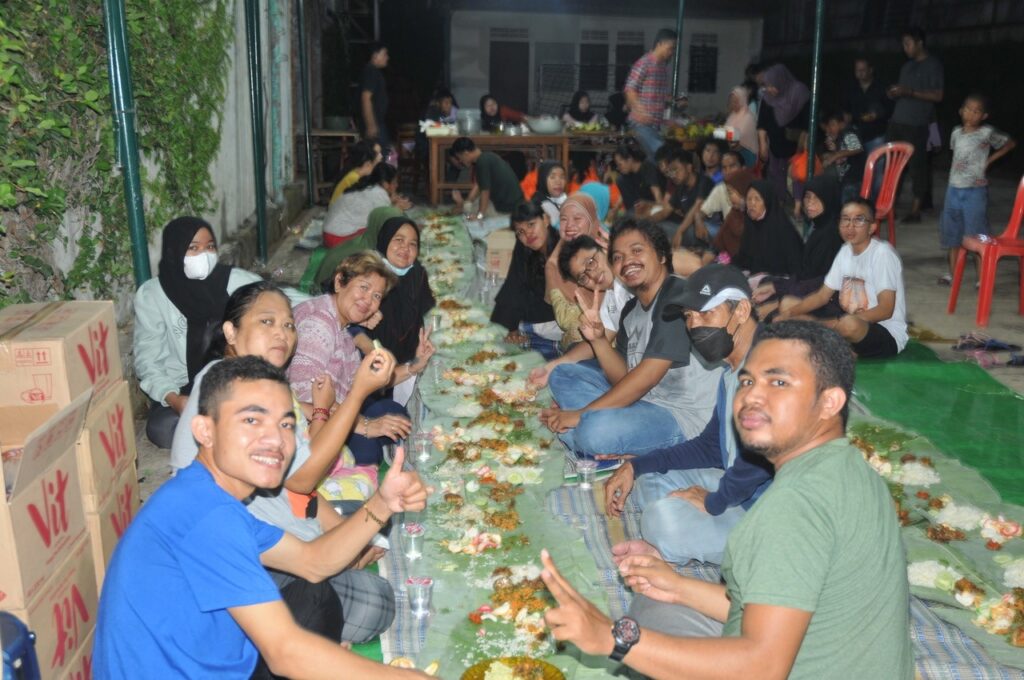 his time, the head of the neighborhood delivered a speech emphasizing that the Independence Day Celebration must be a means to strengthen relations among neighbors. He also thanked all those who helped organize this event. Especially for the Xaverian Philosophy Community who were willing to use their home environments. At least 60 people attended the celebration, including members of the philosophy community. Everyone seemed happy to meet and talk to each other again.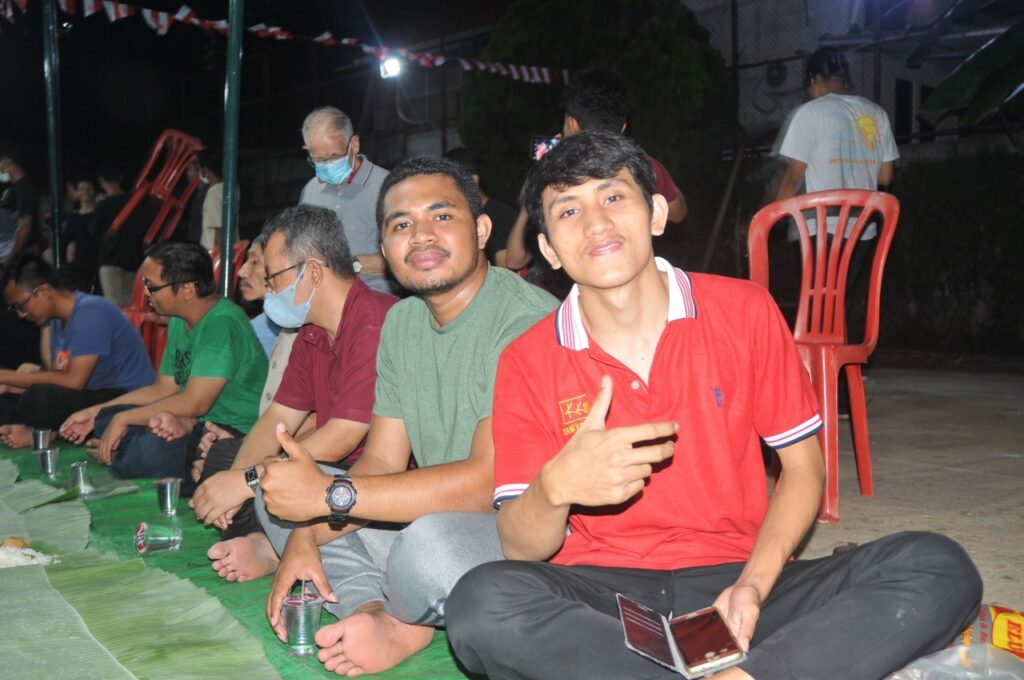 Muslim neighbors have a positive view of the Xaverian Philosophy Community, which consists of people from many tribes but can live together. They really appreciate us who are Catholics because we don't close in on ourselves and we don't cut them out. These meetings are useful for us Xaverian missionaries. We meet with our Muslim brothers and sisters, talk together, and do activities without feeling uncomfortable.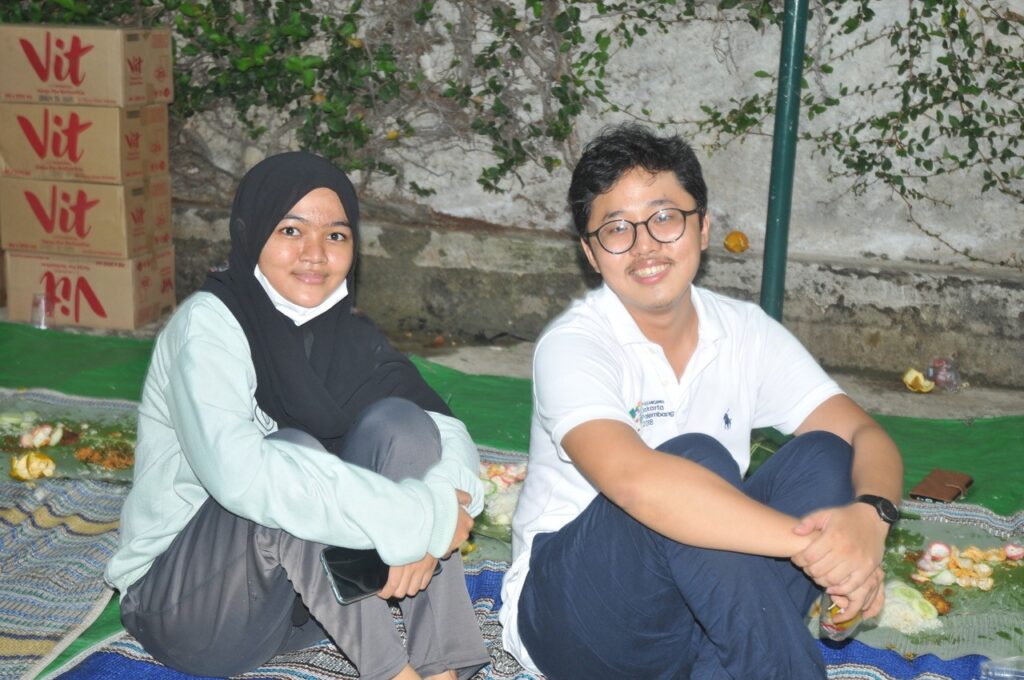 In the prayer for the upcoming XVIII General Chapter, it is written "forgive our disloyalty to the charism". Activities like these, are a form of being faithful to our Xaverian charism. "The sole and exclusive purpose of our Institute is to proclaim the Good News of the Kingdom of God to non-Christians" (C. 2). Serious commitment is needed so to maintain alive our charism by making non-Christians the focus of our congregation's service to the proclamation of the Gospel. Also, it takes a missionary heart to step out of comfort and meet those who are non-Christians.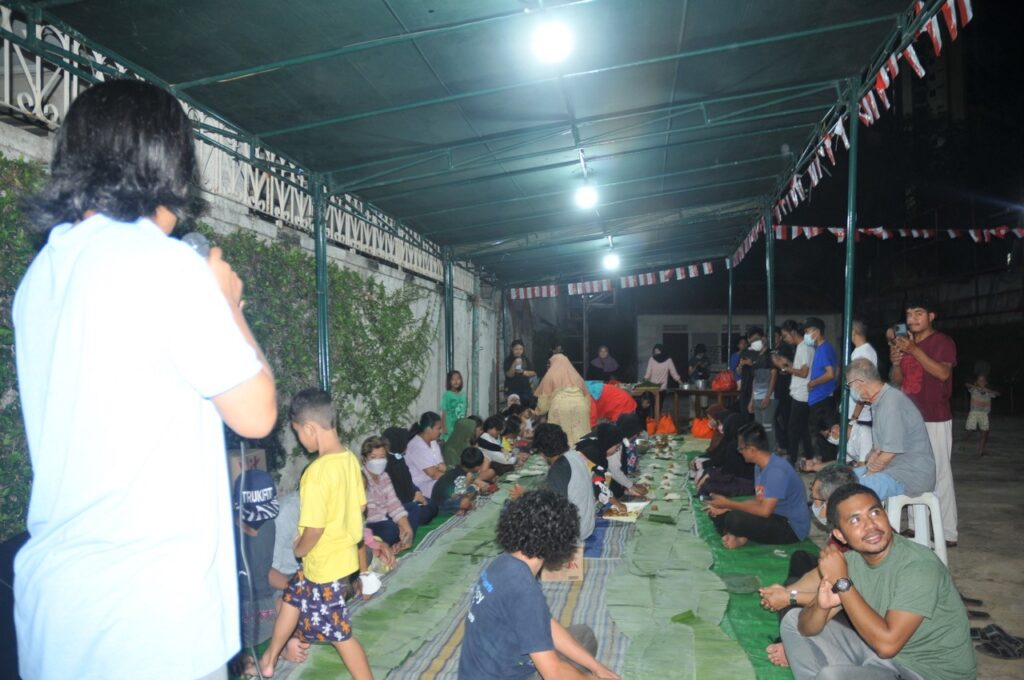 Missionaries must always have a "fighting" spirit and be proactive in preaching. Like the good shepherd in Luke 15:4 who is proactive by looking for the lost sheep, leaving the other 99. The good shepherd is responsible for the safety of his sheep. Our philosophy community has always been proactive in living the charism by opening relationships with people of different religions. This dinner party was just one of those activities. Therefore directly, we are educated to have a burning missionary spirit to continue to seek opportunities to spread the gospel to all people in various ways. May the longing of Saint Conforti to "make the world one family in Jesus Christ", come true.