XAVIER HOUSE: Giving opportunity to children growing up together… following the "law of love"
Posted On May 2, 2022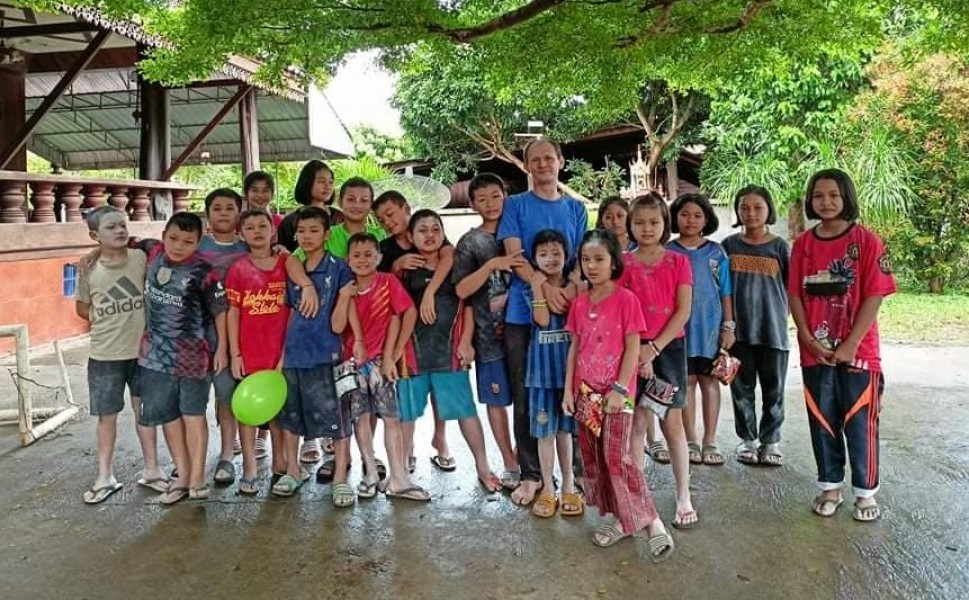 By Fr. Alessio Crippa who is a Xaverian Missionary from Italy, working in Thailand since October 2015. After 4 years in Khlong Toey, Bangkok, he moved in Umphang (Tak) in January 2020.
The wounded by historical divisions find it difficult to accept our invitation to forgiveness and reconciliation… but if they see the witness of authentically fraternal and reconciled communities, they will find that witness luminous and attractive… Let us ask the Lord to help us understand the law of love. How good it is to have this law!… Saint Paul's exhortation is directed to each of us: "Do not be overcome by evil, but overcome evil with good" (Rom 12:21). And again: "Let us not grow weary in doing what is right" (Gal 6:9)." (pope Francis's "Evangelii Gaudium" 100-101)
One year ago the Xaverians working in Umphang, along the border with Karen State, decided to rent a house near good public schools in this district in order to create a center for kids. In this area, in fact, many children from faraway villages leave school early due to the difficulties that some families have supported them or due to the fear of sending the children far from their villages to continue their studies. Families are also not confident about the future possibilities available for their children after studying for many years.
In our center, we want to give hope to the kids so that they can develop critical thinking skills and work together collaboratively and harmoniously. We aim for the students to be active participants in the 'development' of our world, following the direction traced by the values that emerge from the Gospel. In this sense, we dedicate ourselves to the human formation of the children. Our effort to form a new generation of leaders can be meaningful considering the possibility that in the future these kids will replace their community leaders. According to our spirituality, we will stress the importance for them to get the desire to be bridge-builders among the different ethnic groups, peacebuilders, and witnesses to the universal brotherhood.
All this is love. We have the dream that today the children can grow up with the desire for a better world, built on justice and peace: this is love. We aim to create a community where WE CARE about everything others can share with us, and WE CARE about each other: this is love. Collaborating to serve others and to make our space lovely and welcoming: this is love. Be aware that all of us remain students in this law of love and we can always make some step forward by asking for the necessary strength from God our Father: this is love.
May this adventure be totally at the service of the new generations… may the kids be always involved in good relations that can help them to keep their desire high and to let their creativity come out.