Delegation House, Wayne, New Jersey
Xaverian Missionaries – Delegation House
12 Helene Court – Wayne, NJ 07470
973-942-2975
Fr. Mark Marangone SX, Superior Delegate
Fr. Michael Davitti SX, Community Superior
The Delegation Administration: wayne@xaverianmissionaries.org
The Mission Media Office: missionmedia@xaverianmissionaries.org
Celebrations at the Delegation House
Fr. Michael's Scripture Study group surprised him with a birthday party in June and he reciprocated with a 14-course dinner in July.
Scripture Study at the Delegation House
The study group meets on Fridays at 1:30 PM in the library. In addition to Bible passages, liturgical celebrations, and popular devotions are also discussed. Please email Fr. Michael for more information
Novena of Grace to Saint Francis Xavier, March 4- 12, 2023
---
Faith Formation at the Delegation House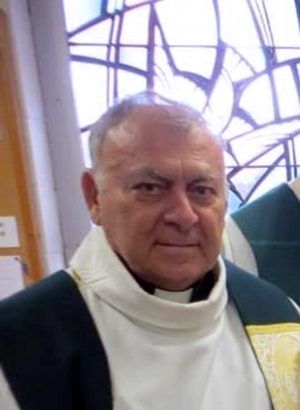 Father Michael's Friday Bible Study Class at the Provincial House Bible Class is increasing! He states he has "never seen so much enthusiasm. We start at 1:30 pm and we keep going, by popular demand till 4:00 pm. Our group has grown from the initial three participants to 12 at the last meeting we had on Friday, May 27th. We traced back our steps and we came to the conclusion that more than a Bible Study, we could be considered an ongoing Christian formation for adult Christians. We had a joyful potluck party and we left with the promise to start again in September. All are welcome to join."
To join or have more information please call the Provincial House at (973) 942-2975 or email Fr. Michael at michaeldavitti@gmail.com
---
COMMON GROUND: Conference of Dialogue Between Secular Humanists and Religious Believers
The Xaverian Missionaries and the American Humanist Association organized a special conference of dialogue that brought together religious believers, secular humanists, and nonbelievers in conversation to gain perspective on each other's ways of seeing the world while embracing commonalities in our human experience that unite us for social change. We called it COMMON GROUND 2015.
Through four panel sessions and networking participants joined academics and leaders from national and local organizations to discuss views on finding meaning in life, ethics and values, and how to collaborate for social action.
Check out and share our Common Group Social Networks: Facebook page and CG Twitter Feed
---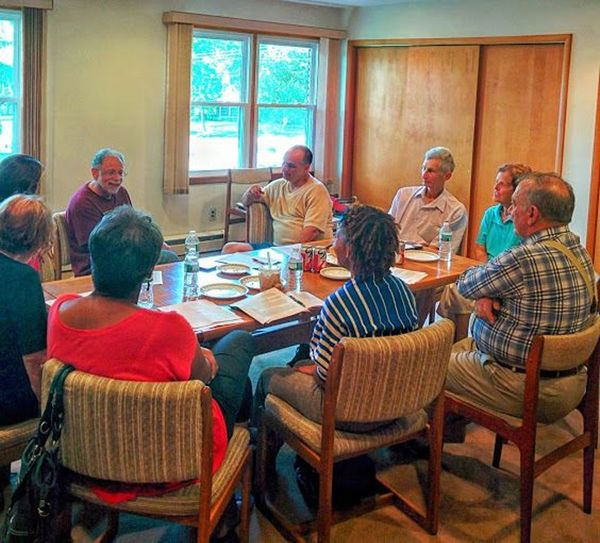 Common Ground "Meetup" at the Provincial House
Conversations among Atheists, Humanists, and Religious Believers take place on the last Sunday of each month at 3 p.m. via Zoom. Topics center on the values and ethics that we share. Click here for more information and to join the group.