Fatima Shrine, Holliston, Massachusetts
Fatima Shrine, Holliston, Massachusetts
Xaverian Mission Center – Our Lady of Fatima Shrine
---
ASH WEDNESDAY at FATIMA SHRINE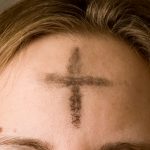 Ash Wednesday, March 1st there will be three Masses in the Shrine Church with ashes given at each: 
7:30 a.m.         12:10 p.m.                7:30 p.m.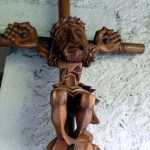 Stations of the Cross each Friday in Lent in the House Chapel at 7:00 p.m.
---
PAX CHRISTI MEETING
The Monthly Pax Christi meeting will be on Friday, March 10th from 4:00 p.m. to 5:30 p.m. in the Upper Room at the Office building.
---
THE CENTENNIAL OF THE APPEARANCES OF OUR LADY OF FATIMA (1917 – 2017)
How do different Religious Traditions and Churches see Mary? Who is Mary for you? What is the place of Mary in your faith community?
This year we celebrate the centennial celebration of the apparitions of Our Lady of Fatima where the Blessed Mother is a Roman Catholic title of the Blessed Virgin Mary appeared in 1917 to three shepherd children at the Cova da Iria, in Fátima, Portugal. The three little children were Lúcia Santos and her cousins Jacinta and Francisco Marto.
On this 100th anniversary where devotion to Our Lady of Fatima has strengthened millions of believers worldwide, the
Xaverian
Missionaries is offering a special program throughout the centennial year. At Our Lady of Fatima Shrine in Holliston, Massachusetts, we will be offering a monthly program that presents the love, devotion, and wisdom of the Blessed Mother as she has touched deeply those of other faiths, as well as our own.
* On Sunday, March 19, 3 p.m. – 6 p.m., we will spend the afternoon on the Roman Catholic perspective of Mary and her relevance in our faith and the world today. The presenter will be Sister Virginia Fornasa, Marist Missionary Sister.  She will present our Catholic understanding of Mary, seen through her missionary witness and experience in a rural Indian village in Fiji among Hindus and Muslims as well as Christians. Register here.
* On Sunday, April 30, 3 p.m. – 6 p.m., our friends from the Islamic Center of Framingham, Massachusetts (Masjid-E-Basheer) will join us to share the Muslim devotion to Mary, whom they term, "the most righteous of all women."* The Orthodox Church and other Protestant friends will be joining us in May through October.
 Fatima Days will resume in May and continue until October on the 13th of each month.
7:00 p.m. Liturgy of the Eucharist
8:00 p.m. Outdoors Candlelight Rosary with prayer of the Hail Mary in the different languages of the participants
8:45 p.m. – 9:30 p.m. Fraternal Agape in the Shrine Hall (coffee, tea, cookies etc…)
---
SOUP AND MISSION
+ March 11th at 6:00 p.m.  We have the yearly SOUP AND MISSION. The theme is going to be OUR LADY OF GUADALUPE – MEXICO and the Xaverian Missionaries.  Our presenter will be Fr. Alex Rodriguez Gomez SX.
---
MEETUP GROUP: Conversations Between Atheists, Religious Believers, and Humanists
A Conversation among atheists, religious believers, and humanists in search of common ground on ethics, community, and hope
Sunday, February 26, 2016   to
Natick Library – Morse Institute Library
14 E Central St, Natick, MA 01760, Natick, MA
We will meet in the Community Room. Parking is free on the street, the parking lot next door, and behind the library close to the police station.
---
 MASS TIMES
Sunday Morning: 11:00 am (Shrine Church)
Monday – Saturday Morning: 7:30 am (House Chapel)
Tuesday Evening: 7:00 pm Mass for Vocations (House Chapel)
Wednesday Evening: 7:30 pm (Shrine Church)
Saturday Morning: 10:00 am Votive Mass to Our Lady (Shrine Church)
---
OTHER RELIGIOUS EVENTS:
Thursday: 7:00 pm: Holy Hour and Adoration (House Chapel)
Sunday: 3:00 pm: Mission Rosary and Benediction
SACRAMENT OF RECONCILIATION:
Saturday: 3:00pm – 5:00pm
---
Our Lady of Fatima Gift Shop:
11:00 am – 6:00 pm
(508) 429-8172
101 Summer Street
Holliston, MA 01746
(508) 429-2144
holliston@xaverianmissionaries.org